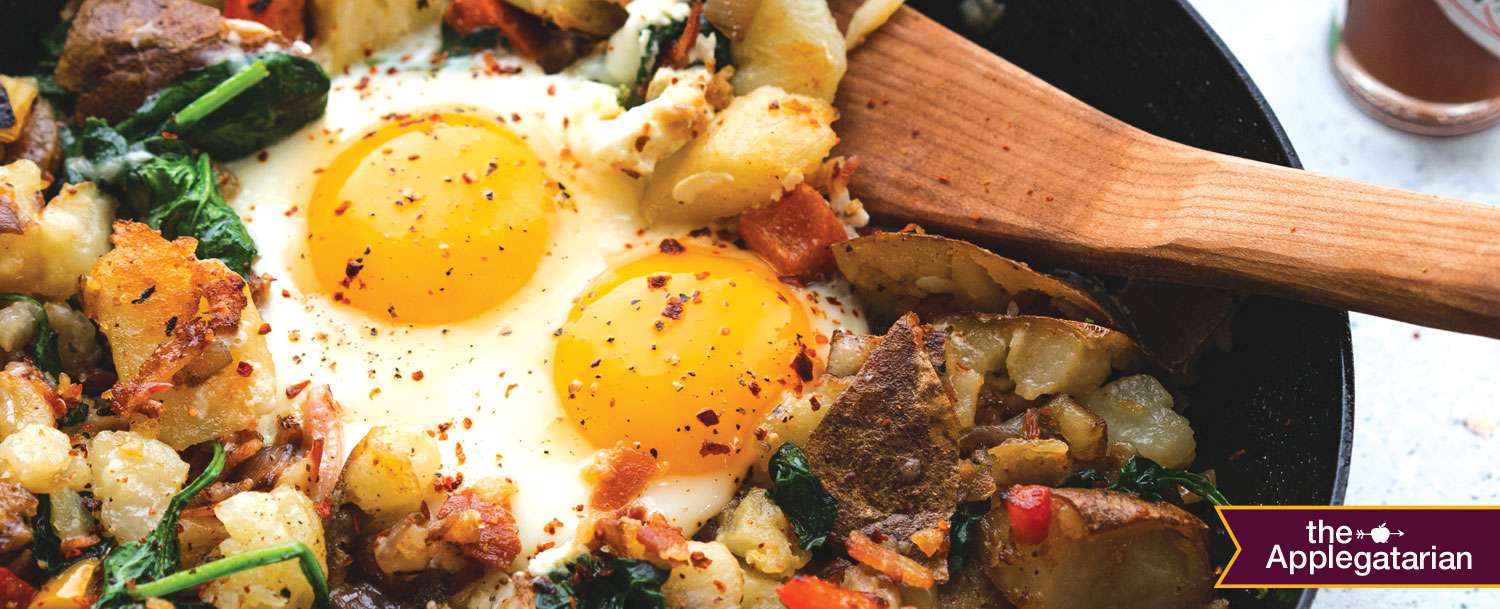 We offer some ingredient suggestions and even some measurements here, but the idea is to use this as an opportunity to clean out your fridge, grabbing bits and pieces of yummy leftovers to make one completely new and delicious meal. The idea is to sauté it all together like a hash and then crack a couple of eggs in the middle to fry up. Other additions to consider are steamed broccoli, beans, fresh garlic, slow-roasted cherry tomatoes, sautéed kale, roasted brussels sprouts, grilled veggies and sautéed mushrooms.
Serves 1 | Total Time: Less Than 15 Mins
Instructions
Heat the olive oil in a skillet over moderate heat. Add the chopped potatoes, leftover meat and onions and cook, stirring occasionally, until browned in spots, about 5 minutes. 
Add the cheese and spinach and cook, stirring, until the cheese has melted and spinach is wilted, about 2 minutes more. 
Season with a pinch of salt and crushed red pepper flakes. 
Push the mixture out of the center of the skillet and crack the eggs into the space. Let the eggs cook to your desired doneness. Slide the mixture out of the skillet and serve at once, with hot sauce on the side.