Bacon and Mushroom Omelet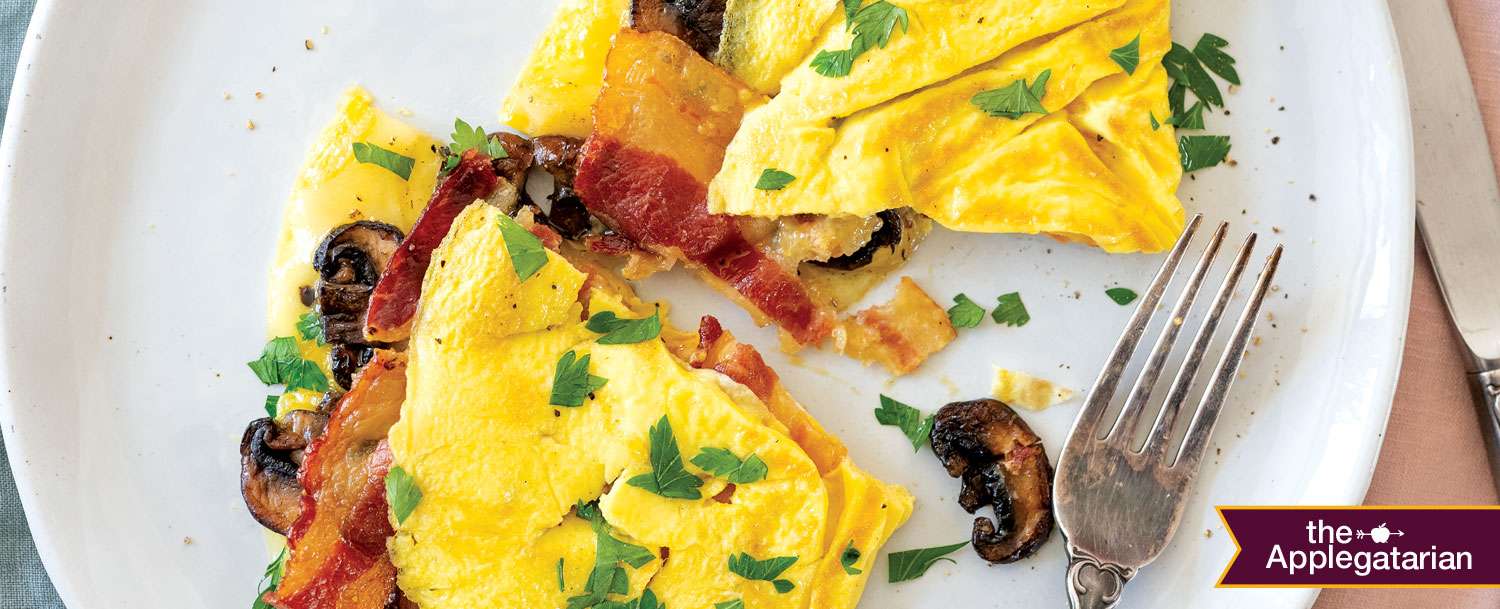 Omelets can be served at any meal and be filled with almost any tasty thing. Plus, most take no more than 10 minutes to pull together from start to finish!
1 Serving | Total Time: Less Than 60 Mins
Instructions
Crack the eggs into a bowl. Add the cream and salt and whisk together until well combined. 
Melt the butter in a medium nonstick skillet over moderately low heat, swirling the pan to coat it.

When the butter is foaming, pour the eggs into the skillet, swirling the pan to coat it evenly. Use a spatula to push the eggs on the right hand side of the skillet toward the center of the pan, allowing the raw egg to flow underneath evenly. Repeat on the opposite side, as well as the top and bottom.

Reduce the heat to low and let the omelet cook, without stirring, until eggs have set on the bottom but are still runny on top, about 1 minute.
Add the cheese to one side of the eggs. Top with the mushrooms and the bacon (torn into pieces, if you like). Continue cooking until the cheese begins to melt and eggs are just set, about 2 minutes more.
Use a spatula to fold one side of the omelet over the other and then carefully slide onto a plate. Garnish with parsley and serve at once.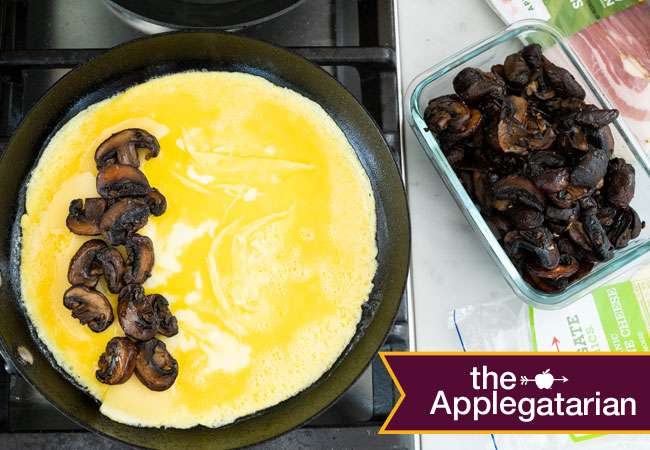 Sauteed Mushrooms
All good things take time, and sautéed mushrooms are no exception. You want to give them time to release all their moisture and let it evaporate, so they're browned and juicy, not pale and watery. It's worth making a bigger batch and stashing them in the fridge for future omelets, grain bowls, pizzas, etc.
Ingredients
¼ cup olive oil

2 pounds mushrooms, trimmed and thickly sliced

2 fresh thyme sprigs

2 garlic cloves, finely chopped

Kosher salt and freshly ground black pepper

1 tablespoon white balsamic vinegar
Instructions
Heat the olive oil in a large skillet over moderate heat. Add mushrooms and thyme, increase heat to moderately high and cook, stirring occasionally, until the mushroom's liquid has evaporated and they begin to brown, 10 to 15 minutes.

Stir in the garlic, ¼ teaspoon salt and ¼ teaspoon pepper. Reduce the heat to moderate and cook, stirring occasionally, until mushrooms are fully tender, about 3 minutes more. Stir in the vinegar and remove from the heat. Remove the thyme sprigs from the pan and season to taste with salt and pepper.

Mushrooms can be refrigerated in an airtight container for up to 1 week.