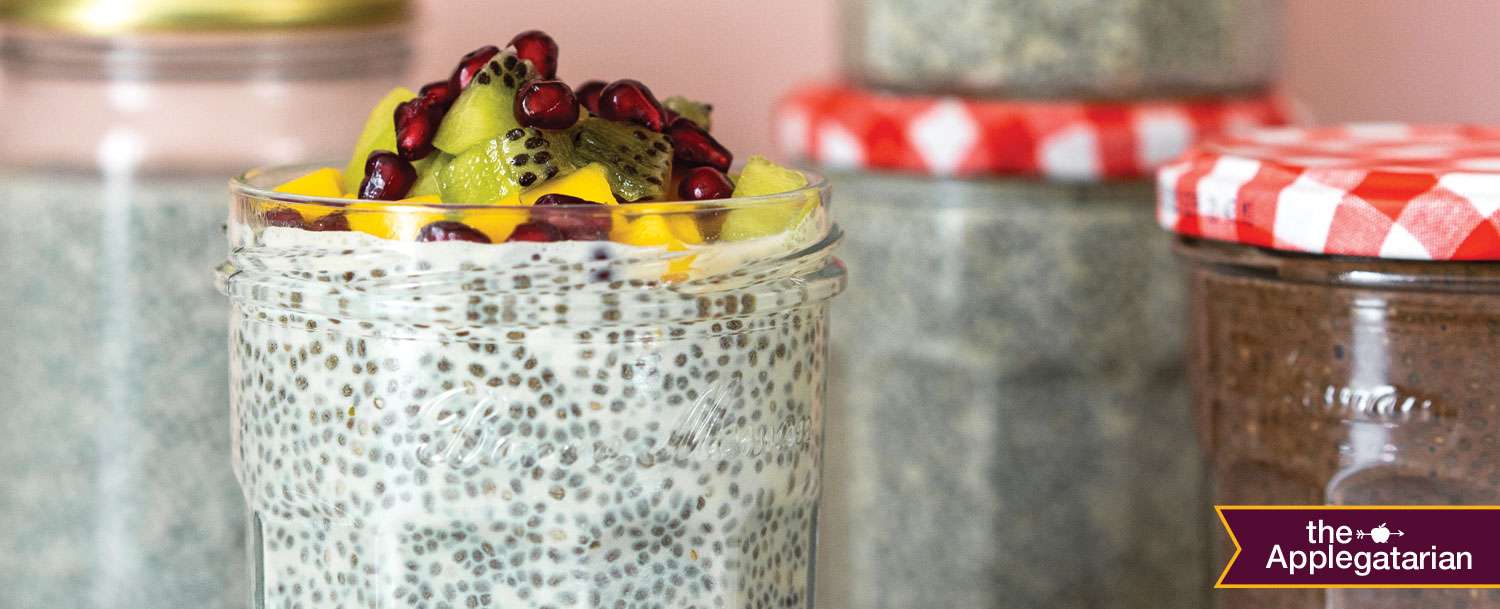 Give yourself the gift of making several of these chia seed puddings early in the week- they make a filling breakfast or mid-afternoon snack and can be easily customized with toppings of fresh fruit, granola and nuts.
1 Serving | Total Time: Less Than 15 Mins
Ingredients
¼ cup chia seeds
1 cup almond, soy, oat or coconut milk
1 teaspoon honey or maple syrup, or to taste
¼ teaspoon vanilla
1⁄8 teaspoon kosher salt
Suggested toppings: chopped mango, fresh berries, sliced bananas, pomegranate seeds, toasted nuts, granola, shredded coconut, cacao nibs, etc.
Instructions
Combine all of the ingredients in a glass jar and stir well to combine, making sure to scrape up any seeds that clump together at the bottom of the jar. Let sit for 5 minutes, then stir well again; pudding should have thickened slightly. Seal the jar and refrigerate overnight for pudding to thicken fully.
Top with your favorite toppings and enjoy. 
Pudding can be made up to 5 days in advance. 
Note: To make chocolate chia seed pudding, add  1½ tablespoons unsweetened cocoa powder to the  ingredients. You may want to increase the sweetener by  ½ teaspoon.