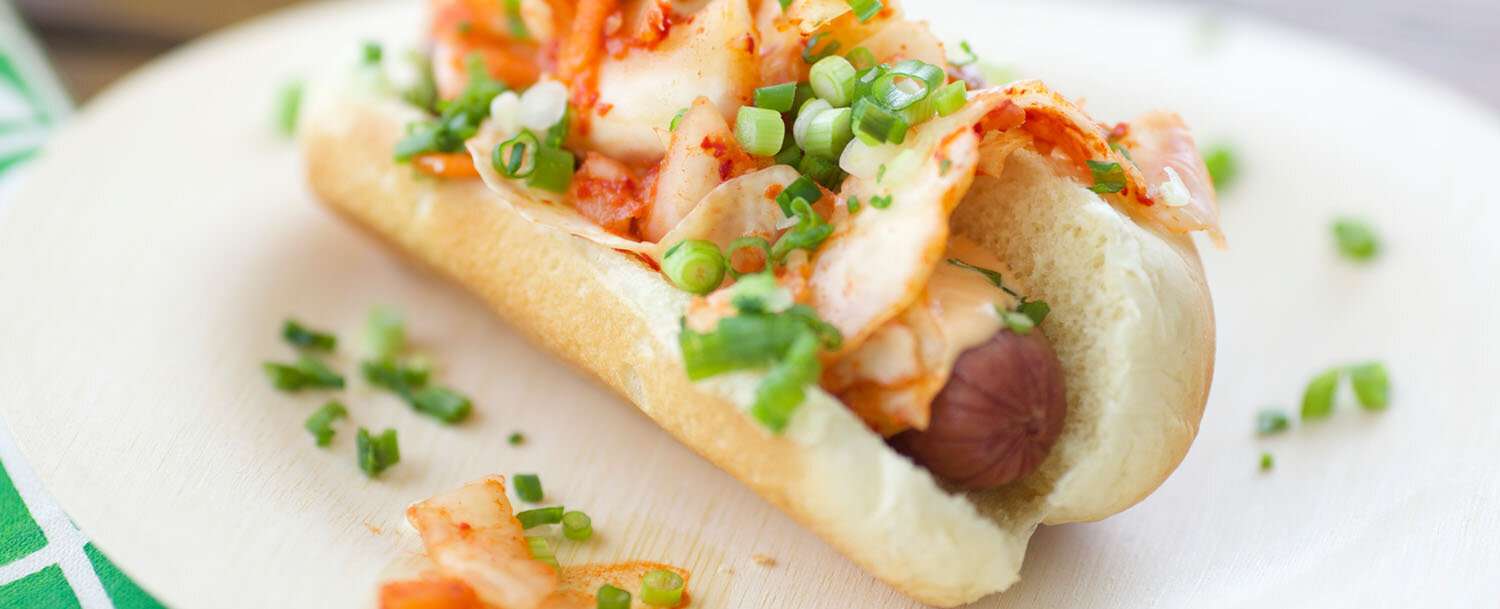 Spicy fermented cabbage, a smear of Sriracha mayo—yes, this dog is for people who crave flavor and heat.
Makes 8 | Total Time: Less Than 30 Mins
Ingredients
½ cup mayonnaise
1 tablespoon Sriracha sauce
1 package hot dog buns, toasted
2 cups kimchi, chopped if needed
4 scallions, chopped
Instructions
Stir together the mayonnaise and Sriracha in a small bowl; set aside. 
Grill hot dogs to desired doneness. 
Arrange the hot dogs inside each toasted bun and top with some of the Sriracha mayo. 
Top each dog with the kimchi and chopped scallions.