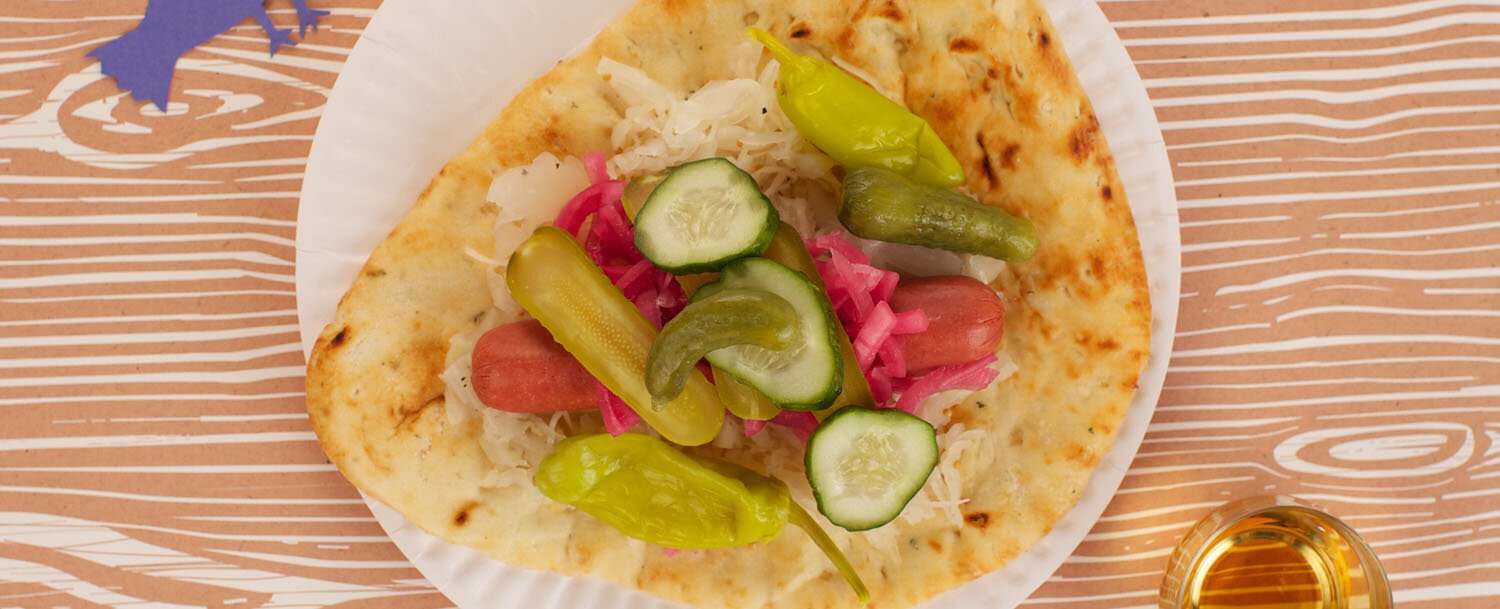 Portland Dog: Sauerkraut and Pickled Everything
OK, so maybe we took our inspiration from the TV show "Portlandia" more than the actual city, but the delicious, vinegary tang of sauerkraut and pickles next to the deep savor of hot dogs is no joke. Just don't forget to put a bird on it.
Makes 8 | Total Time: Less Than 15 Mins
Ingredients
Pickled Red Onions
Makes about 1 cup
1 medium red onion, halved lengthwise and thinly sliced
½ cup distilled white vinegar
½ teaspoon salt
Hot Dogs
8 pieces naan
2 cups sauerkraut
Pickled Red Onions (see recipe below)
Pickles (a combination of cornichons, dills, bread and butter, etc.)
Pickled jalapeños
Instructions
Pickled Red Onions
Combine the onions, vinegar, and salt in a small bowl and stir until the salt is dissolved.
Cover tightly and refrigerate overnight.
The pickled onions keep, tightly covered, up to 1 week in the refrigerator.
Hot Dogs
Grill hot dogs to desired doneness; grill naan until softened and blackened in spots.
Spoon some sauerkraut over each naan and arrange hot dogs over it.
Top each hot dog with some pickled onions, as many pickles as each person likes, and 1 or 2 pickled jalapeños.