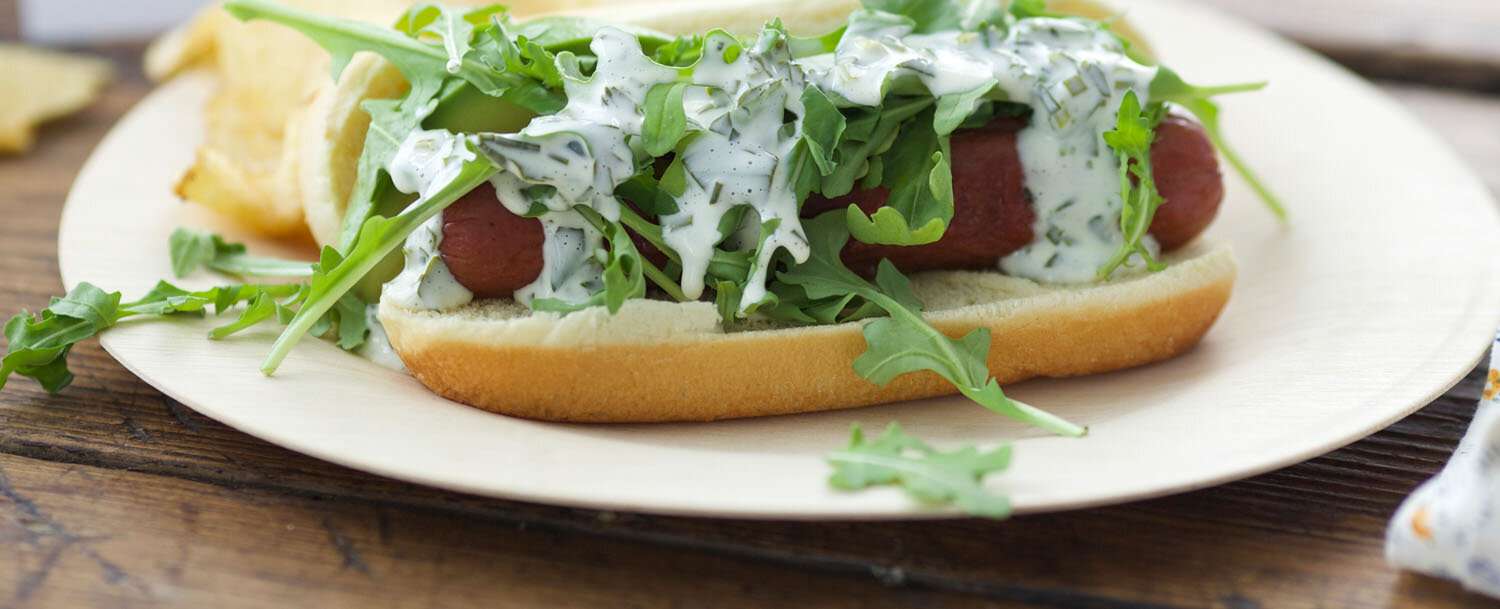 Creamy avocado, an herby dressing, and a shower of arugula make this dog fit for a (green) goddess.
Makes 8 | Total Time: Less Than 30 Mins
Ingredients
1 cup mayonnaise
Juice of ½ lemon
½ cup chopped mixed fresh herbs, such as chives, parsley, tarragon, chervil, basil, and/or mint
Salt and freshly ground black pepper
1 package hot dog buns, toasted
1 ripe avocado, peeled, pitted, and sliced
2 cups baby arugula
Instructions
Stir together the mayonnaise, lemon juice, and herbs in small bowl. Season to taste with salt and pepper; set aside. 
Grill hot dogs to desired doneness. 
Arrange the hot dogs and sliced avocado inside each toasted bun. 
Top each dog with a handful of arugula and a drizzle of the dressing.