Applegate Organics® The Great Organic Uncured Beef Hot Dog™  - 10oz
Applegate Organics® The Great Organic Uncured Beef Hot Dog™  - 10oz
100 percent grass-fed beef equals 1,000 percent delicious. We did the math.

Perfect Product Quiz
Ingredients
Organic Grass-Fed Beef, Water. Contains Less Than 2% Of The Following: Sea Salt, Organic Vinegar, Baking Soda, Organic Granulated Garlic, Organic Paprika, Organic Spices, Organic Dehydrated Onion, Cultured Celery Powder, Organic Cherry Powder.
Spices
Organic Black Pepper, Organic Coriander, Organic Ginger, Organic Mace, Organic Cayenne
Cooking Instructions
Grill: Place over medium heat and turn until browned.
Boil: Bring water to a boil, reduce heat, carefully add hot dogs. Simmer for about five minutes. For kids under 5 years cut lengthwise, then slice.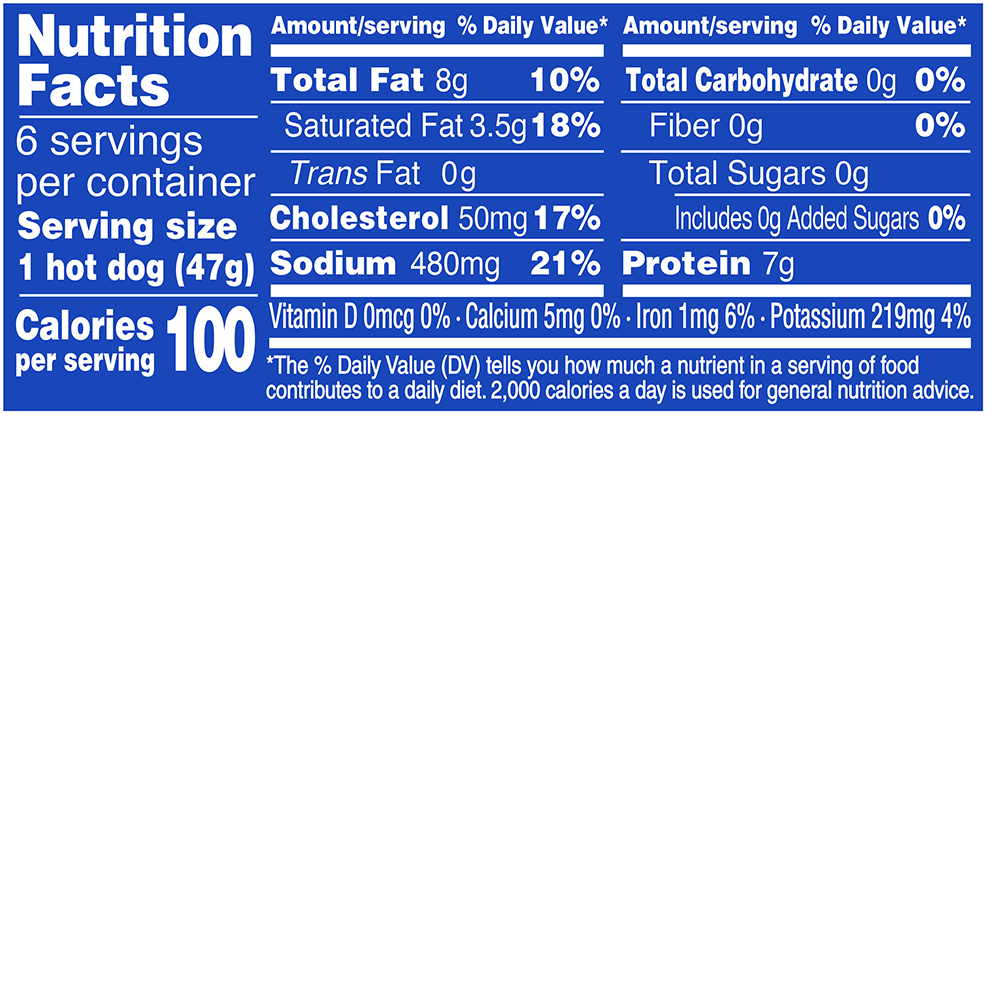 Taste starts on the farm with the way animals are raised.
Beef Raising Practices

No antibiotics ever 
Applegate Humanely Raised 
100% grass-fed and pasture raised 
No growth hormones 
No beta agonists

Ingredients

No chemical nitrates or nitrites
No artificial ingredients or preservatives 
No fillers
No GMO ingredients
Real Food Has a Story
®
Sourced from
Australia & Uruguay