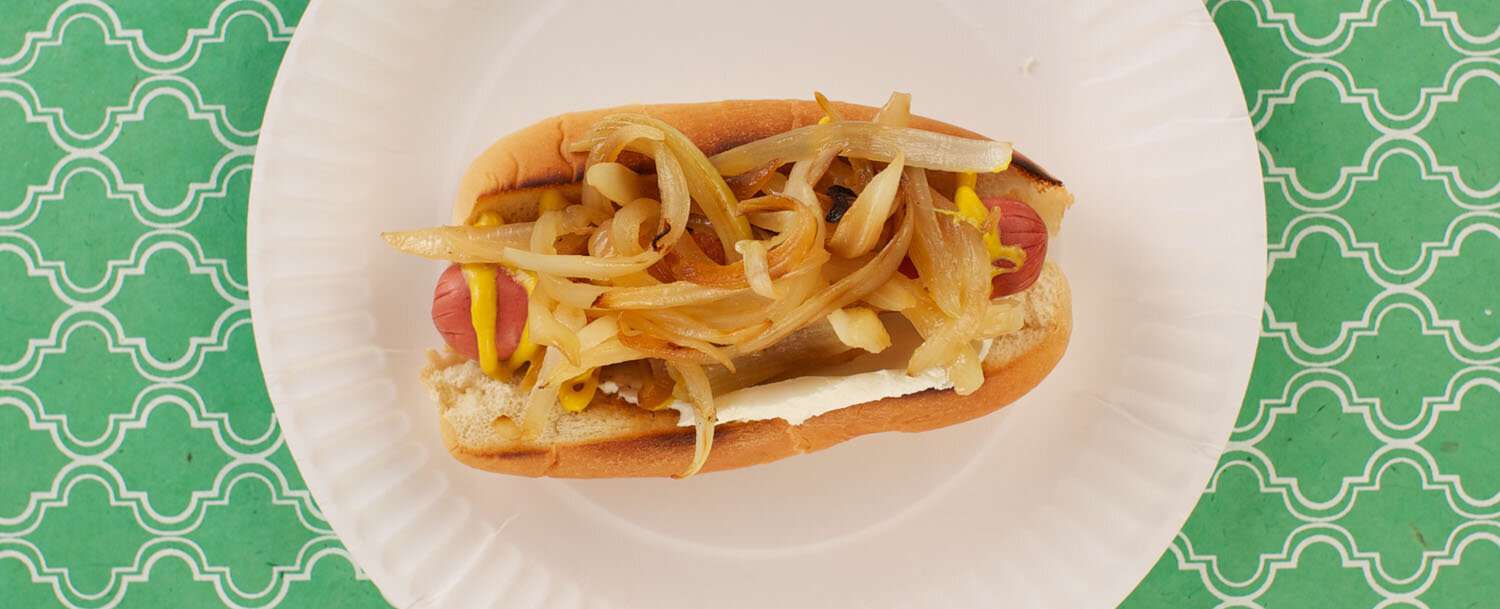 Seattle Dog: Cream Cheese, Grilled Onions, and Yellow Mustard
Plenty of hot dog joints throughout Seattle offer a cream cheese dog, but its origins are unclear. This combo is certainly delicious, especially served with a pile of onions that have been cooked just long enough to get some color but still have a bit of bite.
Makes 8 | Total Time: Less Than 15 Mins
Ingredients
2 tablespoons extra-virgin olive oil
1 large onion, thinly sliced
1 package hot dog buns, toasted
8 tablespoons cream cheese
Yellow mustard
Instructions
Heat the olive oil in a skillet over medium-high heat.
Add onions and cook, stirring occasionally, until onions are golden-brown and softened, 8–10 minutes.
Grill hot dogs to desired doneness.
Spread 1 tablespoon cream cheese on each toasted bun.
Arrange hot dogs in buns and top with the grilled onions and a drizzle of yellow mustard.