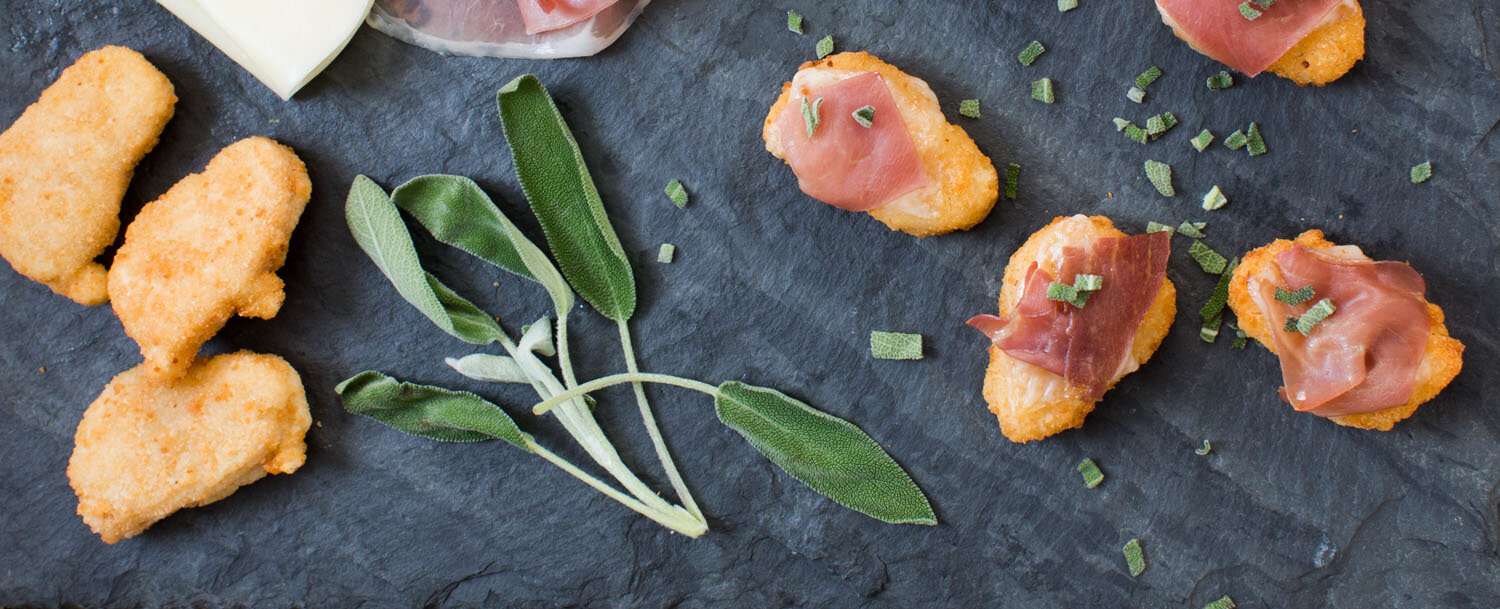 Saltimbocca means "jump in your mouth," and these miniature versions of the Italian classic certainly will.
Makes about 18 pieces | Total Time: Less Than 30 Mins
Instructions
Preheat the oven to 425°F. Spread the chicken nuggets on a sheet pan and bake for 6 minutes. Remove pan from the oven and carefully flip each nugget over. 
Lay a piece of provolone over each nugget, followed by a piece of prosciutto. 
Return pan to the oven and bake until cheese is melted, prosciutto is golden and nuggets are hot, 6–7 minutes. 
Remove from the oven and arrange the nuggets on a serving plate. Sprinkle the chopped sage over the nuggets and serve immediately.