Mac and Cheese with Broc and Peas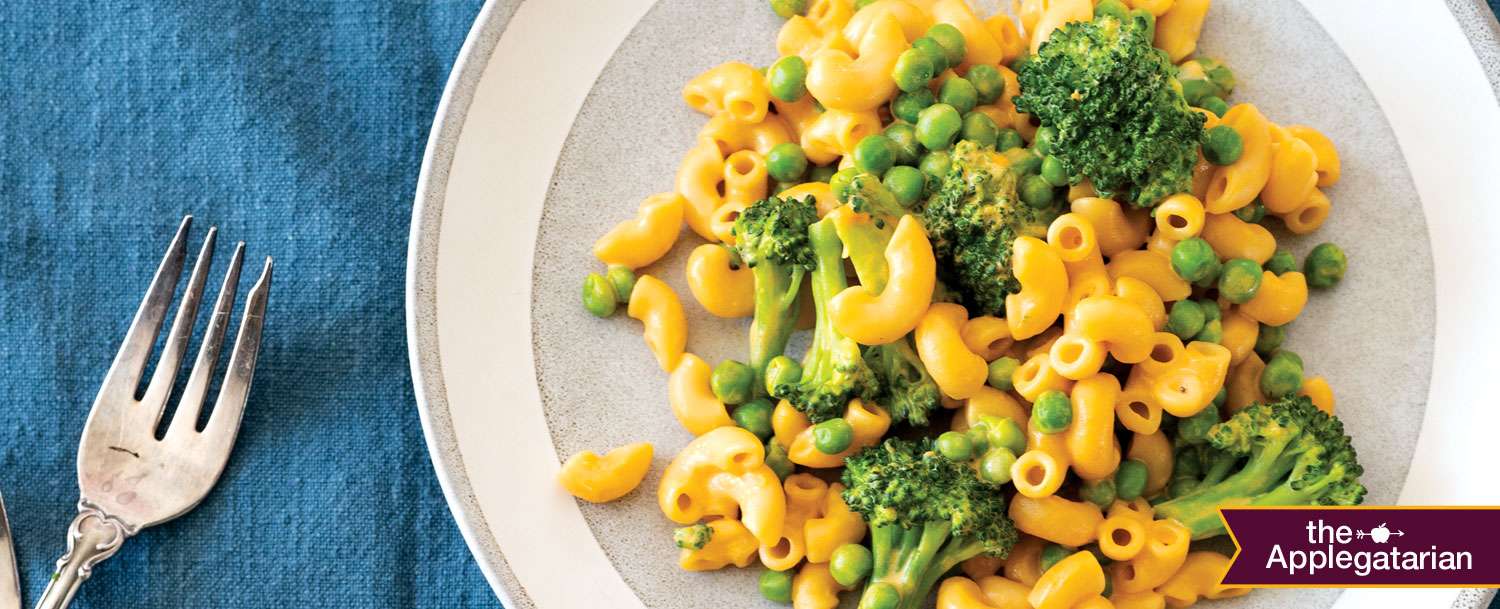 Boxed mac and cheese is such a time saver, and it's so easy to doctor up with
bits of leftover meat and veg. If you don't already have cooked broccoli on hand, simply cook the florets in the boiling water for about 5 minutes then scoop out and drain while the pasta cooks.

Serves 2-3 | Total Time: Less Than 15 Mins
Ingredients
1 cup cooked broccoli florets

¾ cup frozen peas
1 (5.5-ounce) box macaroni and cheese
1/3 cup milk
2 tablespoons butter
Instructions
Cook the pasta in a pot of boiling water, according to package instructions. While pasta cooks, place the frozen peas in a colander. When pasta is ready, drain in the colander over the peas (this will defrost them).
Return the pot to the stove over moderately low heat. Add the butter, milk and cheese packet, whisking to dissolve. Add the pasta, peas and broccoli and cook gently until the sauce has thickened slightly and everything is hot, 2 to 3 minutes. Serve at once.