Bacon and Avocado Salad with Creamy Chive Dressing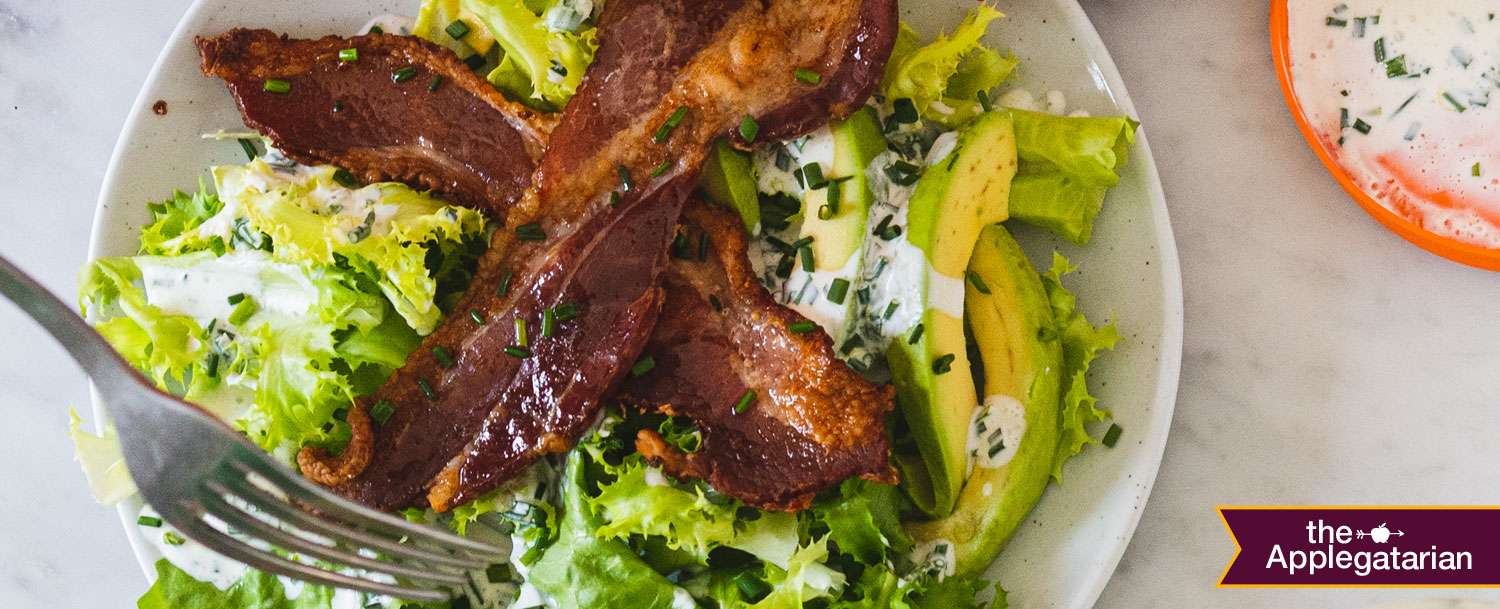 This satisfying salad highlights a few simple ingredients at their peak...who needs more?
As Featured in The Applegatarian.
Serves 4 | Total Time: Less Than 30 Mins
Ingredients
1 (8-oz) package APPLEGATE NATURALS® Thick-Cut Bacon
⅓ cup finely chopped fresh chives, plus more for garnish
1 tsp finely grated lemon zest
2 Tbsp freshly squeezed lemon juice1 cup half-and-half
½ tsp kosher salt
8 cups salad greens
2 ripe avocados, pitted, peeled and sliced
Instructions
Cook the bacon according to package instructions until browned and crisp. Transfer to a paper towel-lined plate to drain.
Meanwhile, combine the chives, lemon zest, lemon juice, half-and-half and salt in a jar, seal and shake until well combined and slightly thickened. Taste and adjust the seasonings. Refrigerate until ready to use.
Divide the salad greens and avocados among 4 plates. Drizzle some of the dressing over each and top with the bacon slices.