Genoa Salami Skewers with Manchego and Jammy Cherries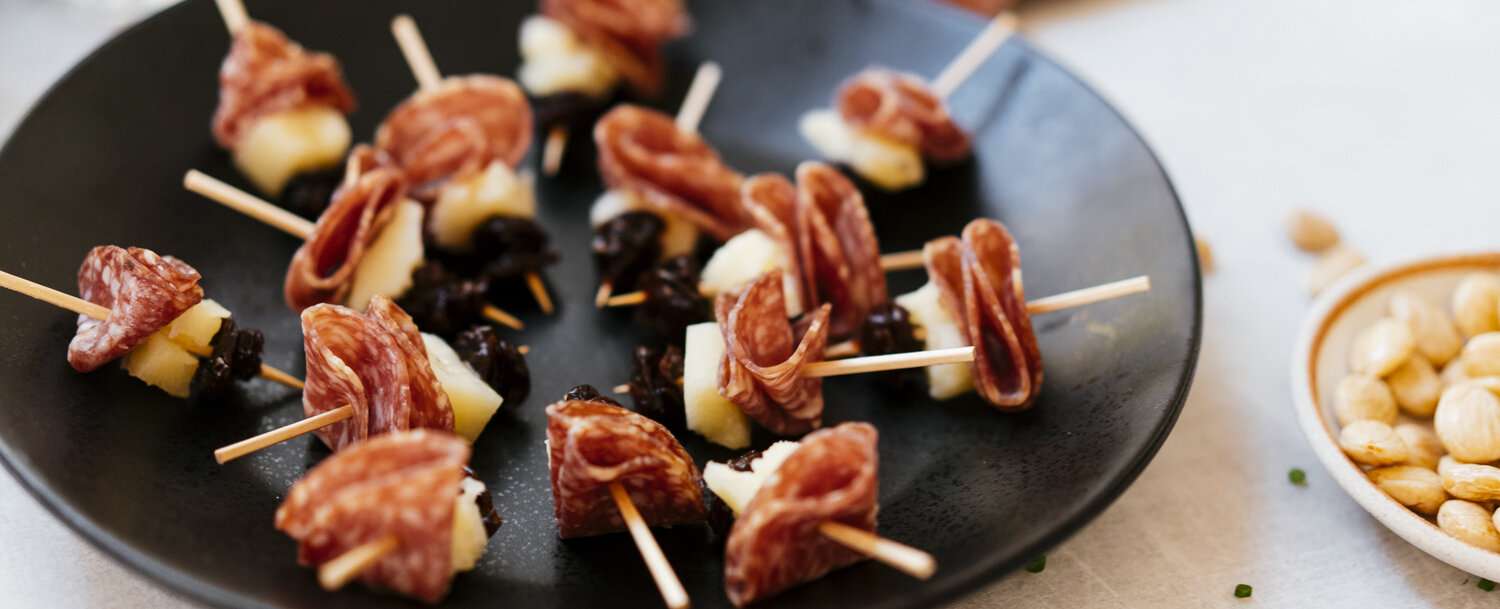 Easy enough for a child to put together, these one-bite appetizers offer the perfect combination of savory, creamy and sweet-tart flavors.
6-8 servings | Total Time: Less Than 30 Mins
Instructions
Fold a piece of salami into quarters and thread onto a wooden pick, followed by a piece of cheese
and a cherry. Repeat with the remaining ingredients on separate wooden picks. Serve at once.
Jammy Cherries
These sweet and tangy cherries are very versatile: They're delicious added to a charcuterie
board, spooned over pork chops or venison, stirred into yogurt or served over ice cream. Feel
free to customize them by adding a piece of star anise, a few peppercorns or a cinnamon stick
as the mixture simmers.
Makes about ¾ cup
½ cup dried cherries
2 tablespoon red wine vinegar
2 tablespoons maple syrup
Combine the cherries, vinegar and maple syrup in a small saucepan and bring to a boil.
Reduce the heat to moderate and simmer until liquid has thickened and fruit is plump and glossy, 5 to 8
minutes.
Transfer to a bowl and let cool to room temperature.