Applegate Naturals® Genoa Salami
Applegate Naturals® Genoa Salami
Traditional Italian recipe. Rich in flavor and a hint of garlic.

Perfect Product Quiz
Ingredients
Pork, Sea Salt, Dextrose. Contains Less Than 2% Of The Following: Spices, Garlic Powder, Wine, Swiss Chard Powder, Lactic Acid Starter Culture (Not From Milk).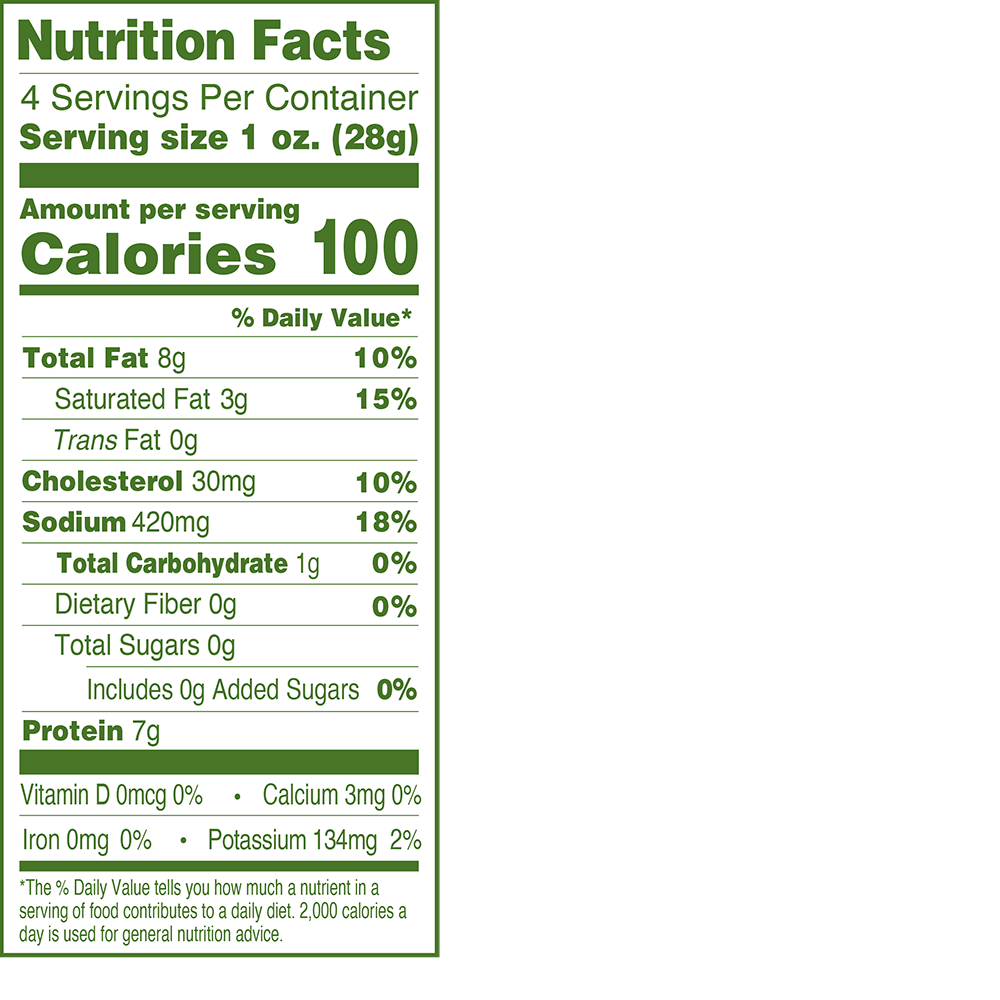 Taste starts on the farm with the way animals are raised.
Pork Raising Practices*

No antibiotics ever 
Applegate Humanely Raised 
No crates ever
No tail docking or teeth clipping 
100% vegetarian diets, no animal by-products 
More space to engage in natural behaviors and promote natural growth
Environmental enrichments
More solid flooring (reduces injury and stress) 
More time with mom (longer weaning period)

*Compared to practices outlined by National Pork Board.

Ingredients

No chemical nitrates or nitrites
No artificial ingredients or preservatives 
No fillers
No GMO ingredients
Real Food Has a Story
®
Sourced from
Illinois, Indiana, Iowa, Kansas, Kentucky, Michigan, Minnesota, Missouri, Nebraska, Ohio, Wisconsin, Quebec (Canada), Ontario (Canada), Prince Edward Island (Canada), New Brunswick (Canada) & UK
Prop 12, or Proposition 12, establishes new minimum standards for the confinement of laying hens, breeding pigs and calves raised for veal and bans the sale of non-compliant products in the state of California. What does this mean for Applegate? Applegate humanely raised standards exceed Prop 12 requirements for pigs, allowing us to continue to serve you crave-able pork items, such as bacon. For more details, check out this article.