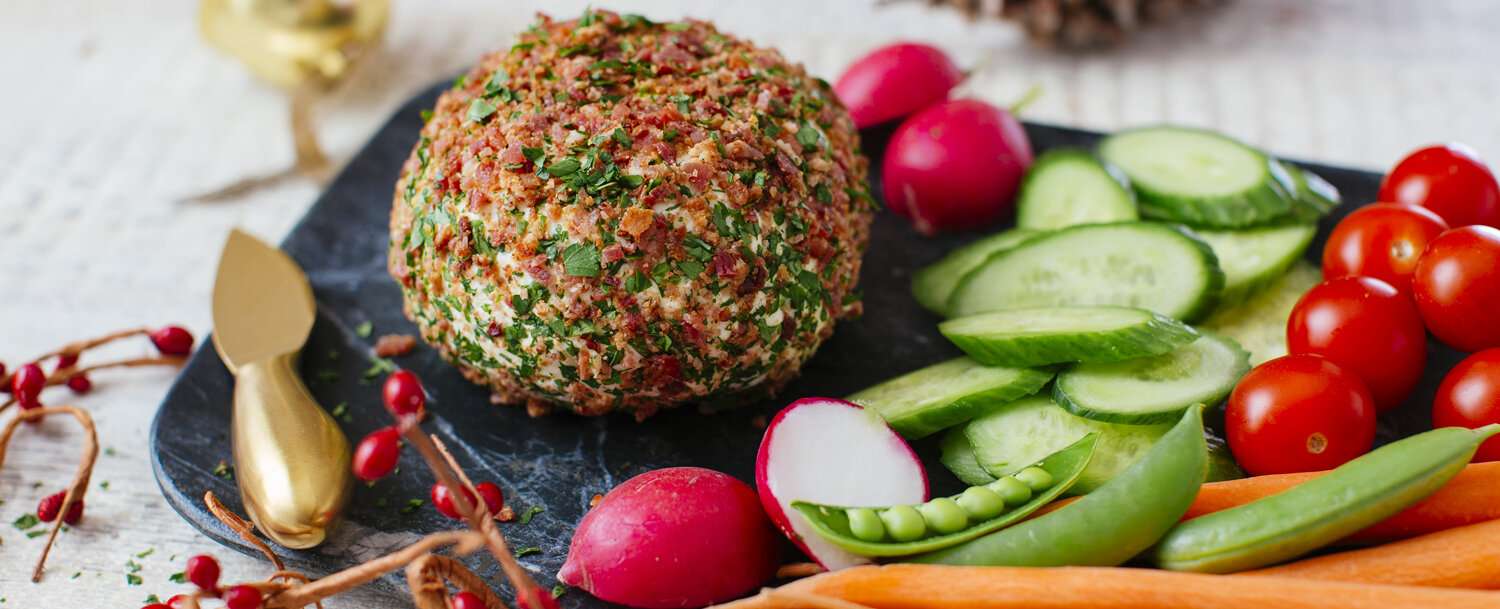 Cheeseballs are a classic for a reason (several reasons, actually): They are a breeze to pull together, they call for easy-to-find ingredients that come together to deliver big flavor, and they are easily customizable. Plus, they're just fun to serve and eat.
Serves 8 | Total Time: Less Than 30 Mins
Ingredients
8 ounces cream cheese, at room temperature
3 scallions, finely chopped
2 teaspoons Dijon mustard
1 tablespoon finely chopped fresh parsley
Fresh vegetables, such as carrots, cucumbers, bell peppers and radishes, for serving
Instructions
Cook the bacon according to package instructions until crisp. Drain on paper towels then chop finely. Set aside.
Combine the cream cheese, Cheddar, scallions and mustard in a bowl and stir until well combined. Shape into a ball. (Cheeseball can be made up until this point, wrapped tightly in plastic wrap, and refrigerated for up to 24 hours.)
Stir together the chopped bacon and parsley in a shallow dish. Roll the cheeseball in the bacon mixture until evenly coated. To serve, arrange on a tray with the vegetables.