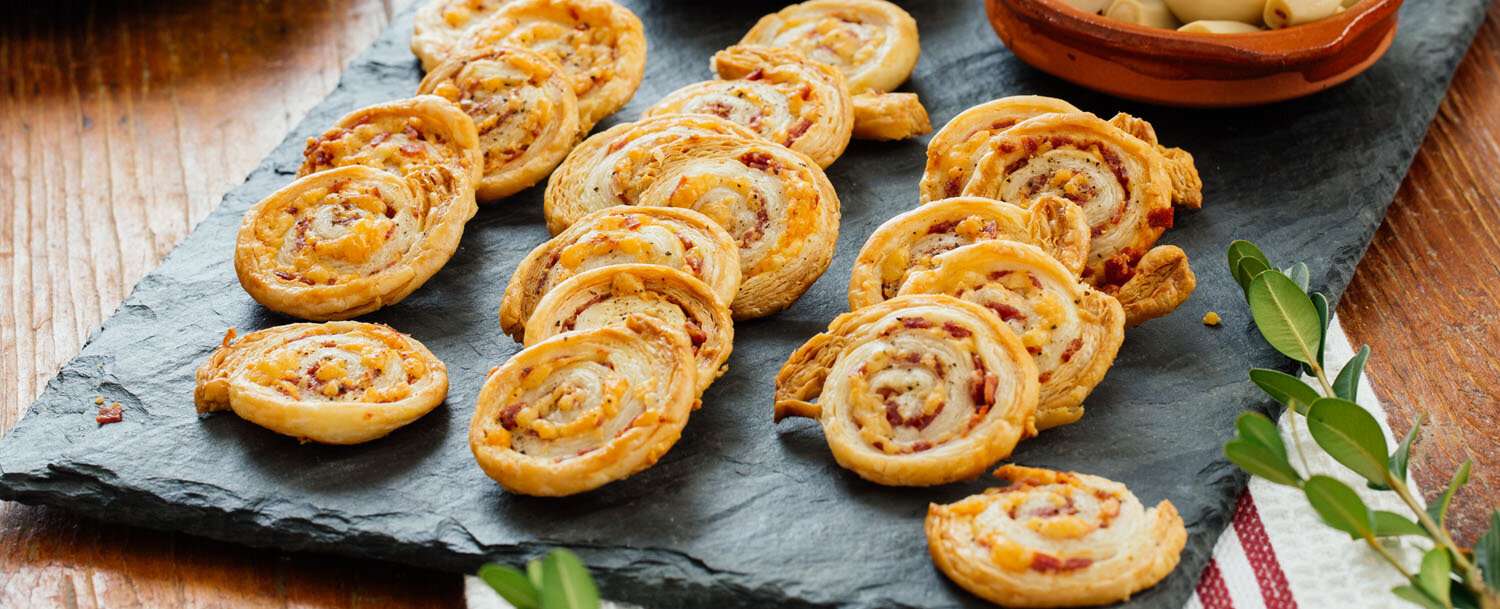 Having a stash of these pinwheels in the freezer makes last-minute entertaining a breeze. We like to serve these on a cheeseboard with a small pot of fig jam—the figgy sweetness goes so nicely with the savory salami. It's worth seeking out all-butter puff pastry, which offers a much better flavor than one made with oil.
Makes 6 dozen pinwheels | Total Time: Less Than 60 Mins
Ingredients
1 (18-ounce) package frozen puff pastry sheets, defrosted
1 (4-ounce) package Applegate Naturals® Genoa Salami, finely chopped
1 cup shredded Parmesan
1 large egg, lightly beaten
Freshly ground black pepper
Instructions
Working with one sheet at a time, lightly roll out the puff pastry. Sprinkle half of the salami and Parmesan evenly over each sheet of puff pastry. With a long side facing you, roll up the pastry into a tight spiral. Wrap tightly in wax paper then in plastic wrap until ready to bake, up to 1 month. 
Remove the pastry rolls about 15 minutes prior to baking, so they can soften enough to cut. Preheat the oven to 425°F. Line 2 baking sheets with parchment paper. 
Cut each pastry roll into ¼-inch-thick slices and arrange on the baking sheets. Brush the tops of the spirals with the egg wash and sprinkle lightly with black pepper. 
Bake until golden brown and crisp, 15 to 18 minutes. Serve warm or room temperature.