Easy Cheesy Chicken Enchiladas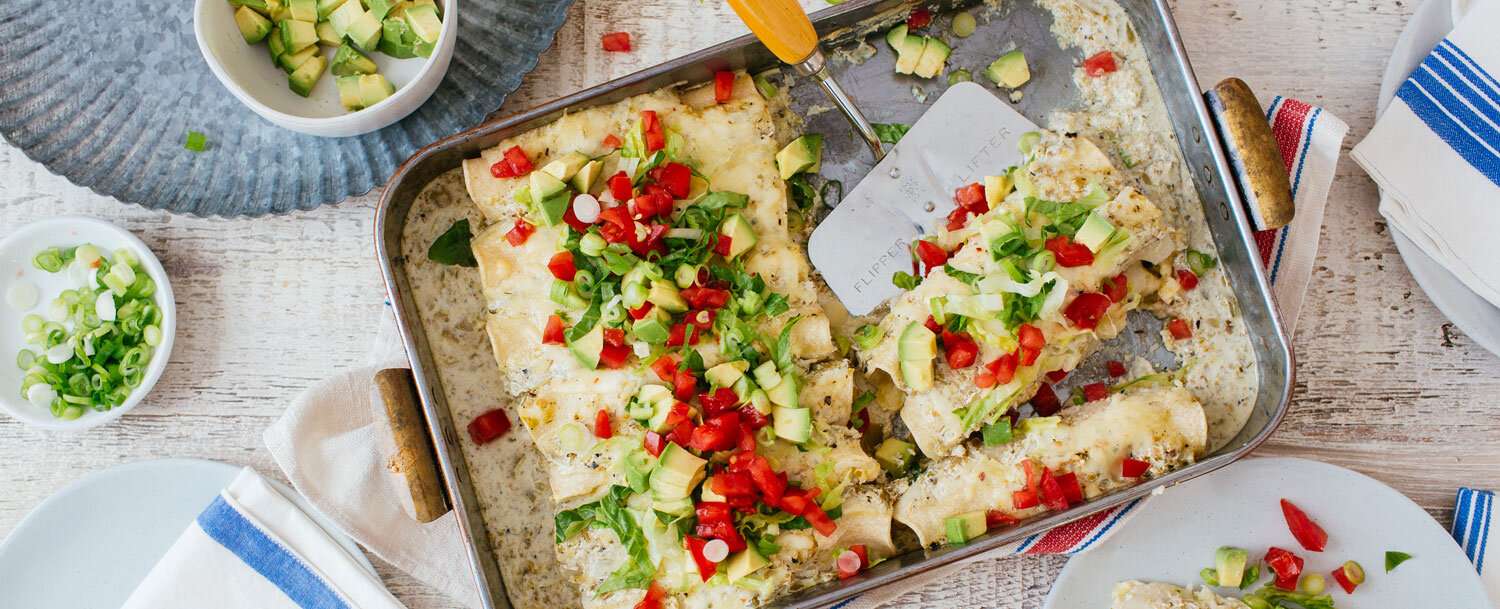 Enchiladas in less than an hour? Yes, please! This one-pan gluten-free dinner relies on just six ingredients to produce big satisfying flavors.
Serves 4-6 | Total Time: Less Than 60 Mins
Instructions
Preheat the oven to 375°F. Lightly oil a 9x13-inch baking dish.
Combine the chopped chicken and green chiles in a bowl. Set aside ½ cup of the shredded cheese (for topping the enchiladas); stir the remaining cheese into the chicken mixture.
Lay a tortilla on your work surface and spoon some of the filling along the middle of the tortilla. Roll the tortilla snugly around the filling and place, seam side down, in the oiled baking dish. Continue with the remaining tortillas and filling, arranging the enchiladas closely together in the dish.
Stir together the salsa and yogurt. Pour the sauce over the enchiladas. Sprinkle the reserved ½ cup shredded cheese over the enchiladas. (Enchiladas can be assembled up to this point, covered and refrigerated for up to 8 hours.)
Bake the enchiladas until bubbling, about 25 minutes. Remove from the oven.
Serve hot, topped with chopped lettuce, tomatoes, avocados and scallions.