Grilled Sausages, Asparagus and Lemons with Creamy Mustard Sauce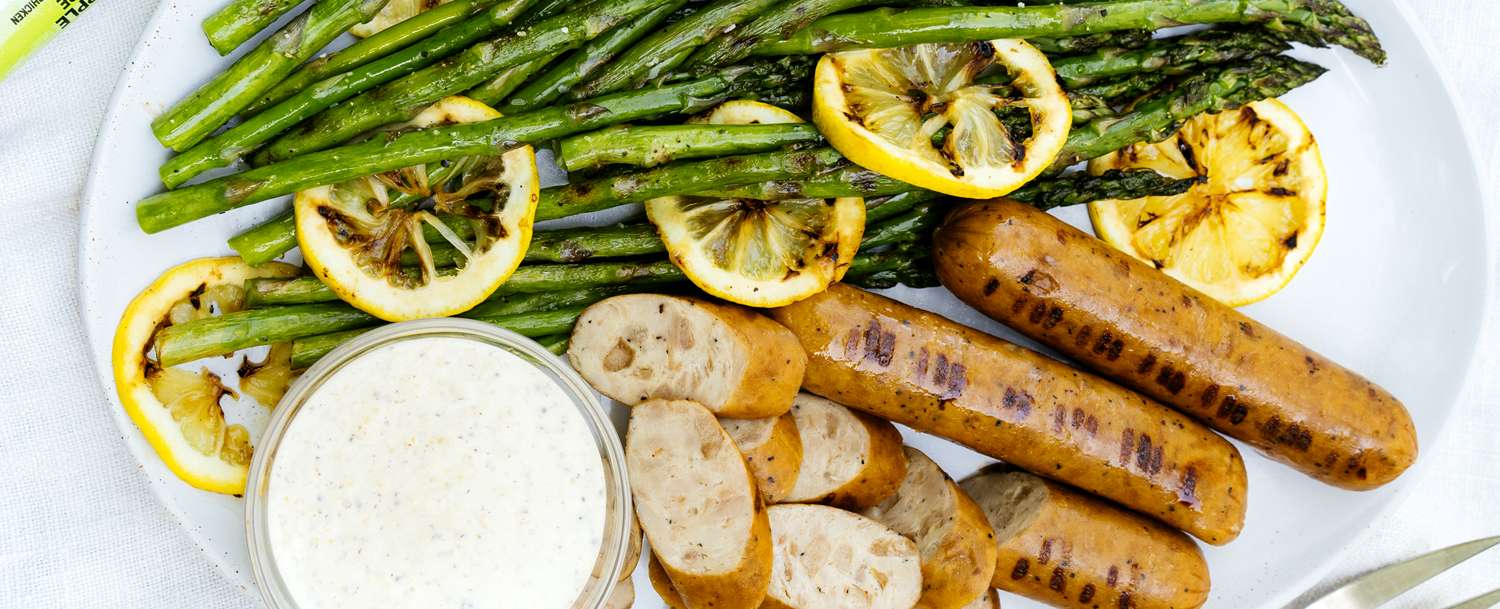 Sometimes the simplest dinners are the most satisfying. This early-summer combo comes together in just minutes.
4 Servings | Total Time: Less Than 30 Mins
Ingredients
⅓ cup mayonnaise
1 tablespoon grainy mustard
1 tablespoon fresh lemon juice
Kosher salt and freshly ground black pepper
1 bunch asparagus, trimmed
1 lemon, very thinly sliced
2 tablespoons olive oil
1 package APPLEGATE ORGANICS® Chicken and Apple Dinner Sausages
Instructions
Stir together the mayonnaise, mustard and lemon juice. Season with salt and pepper. Set aside.
Toss the asparagus and lemon slices with the olive oil and season with salt and pepper. Grill the asparagus directly on the grates of a grill until crisp-tender and charred in spots (alternatively, place in a grill basket or on a sheet of foil while grilling). Meanwhile, grill the sausages according to package instructions.
Serve the grilled sausages, asparagus and lemons with creamy mustard sauce on the side.