Curried Egg Salad and Bacon Collard Wrap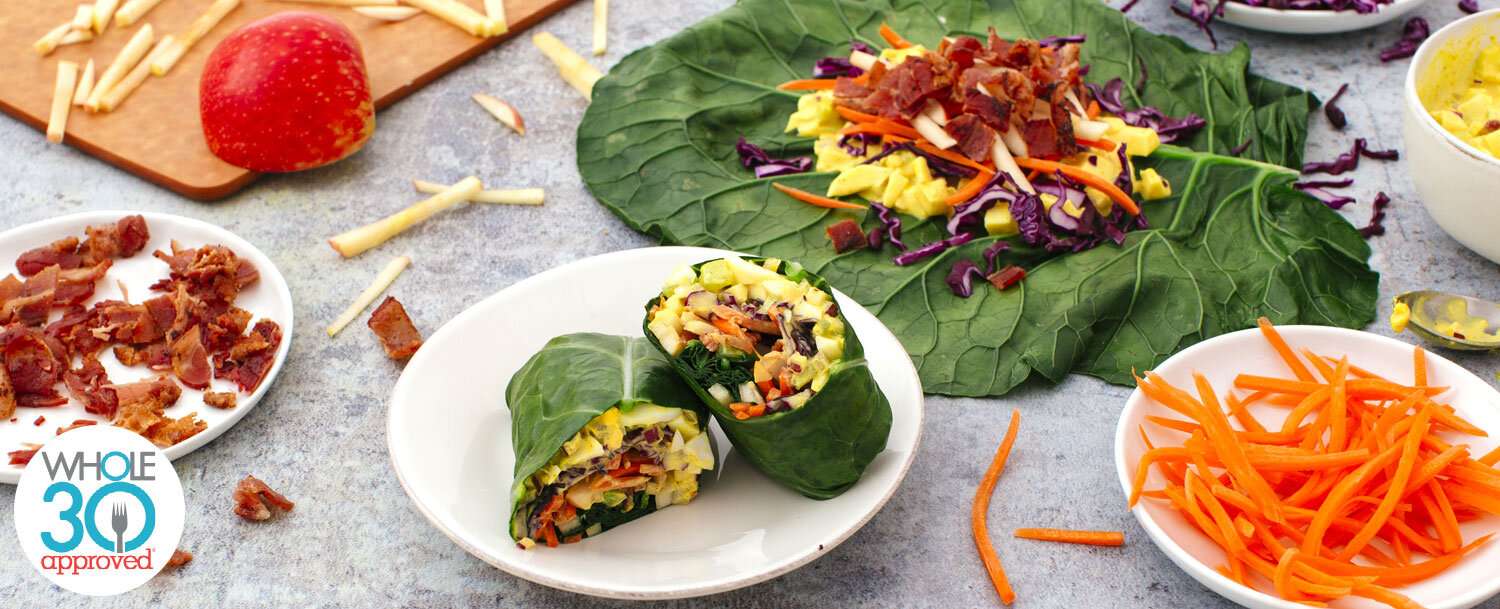 Egg salad is a classic, but let's face it, not always memorable. To help leave a lasting impression, we added a little curry powder to this egg salad recipe, and paired it with some veggies, fruit, and bacon for extra flavor and textural contrast.
Makes 1 wrap | Total Time: Less Than 30 Mins
Ingredients
For the Curried Egg Salad:
For the wrap:
Instructions
For the Curried Egg Salad: 
Combine the mayo, vinegar and curry powder in a mixing bowl; stir well to combine. Add the chopped eggs, celery and red onion and fold together gently but thoroughly. Season to taste with salt and pepper.
The egg salad will keep, refrigerated in an airtight container, for up to 3 days.
For the wrap:
Cut out the thickest part of the main rib of the collard leaf and discard (this will make rolling the wrap easier). Blanch the leaf in a large pot of boiling salted water for 10 seconds. Using tongs, remove the leaf and run under cold water to stop the cooking. Pat dry.
Place the leaf on a work surface, overlapping the cut sections of the leaf to make 1 whole wrapper. Spoon the egg salad over the center of the leaf and top with the cabbage, carrots, apples and bacon.
Fold the sides of the leaf in, over the filling, and then roll up snugly like a burrito. Cut in half, if you like, before serving.