Rainbow Burger Bowl with Lemon Turmeric Dressing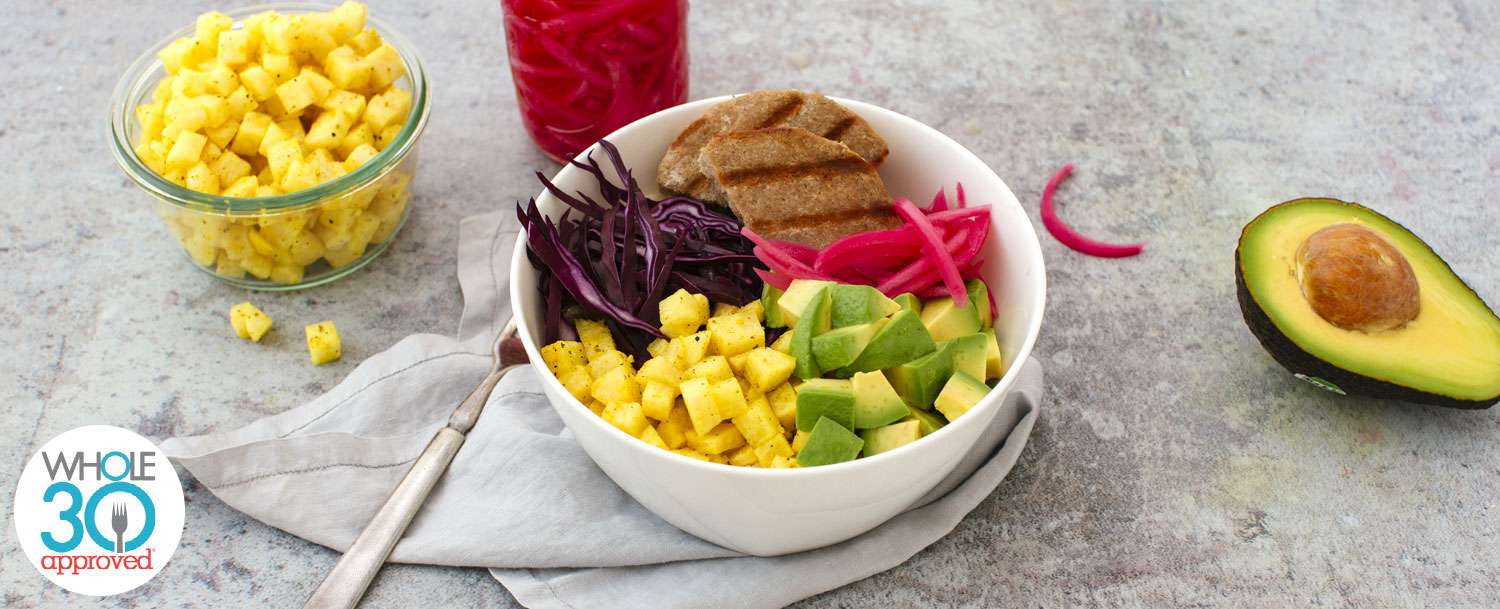 Instead of hiding our burger in a bun, we're showing it off! We topped this cauliflower rice bowl with one of our burgers alongside vibrant ingredients like red cabbage, pickled red onions, and freshly cut avocado.
Serves 1 | Total Time: Less Than 60 Mins
Ingredients
For the bowl:
For the Adobo-Spiced Jicama:
Instructions
For the bowl:
Cook the burger according to package instructions. Remove from the heat and cut into quarters.
Spoon the cauliflower rice into a wide bowl. Top with the quartered burger, red cabbage, jicama, red onions and avocado. Drizzle the dressing over the bowl and serve at once.
For the Adobo-Spiced Jicama:
Peel the jicama and cut into ¼-inch dice. You should have about 2 cups.
Add the lime juice and adobo to the jicama and stir well to combine. Taste and adjust the seasonings. Jicama can be kept, refrigerated in an airtight container, for up to 3 days.