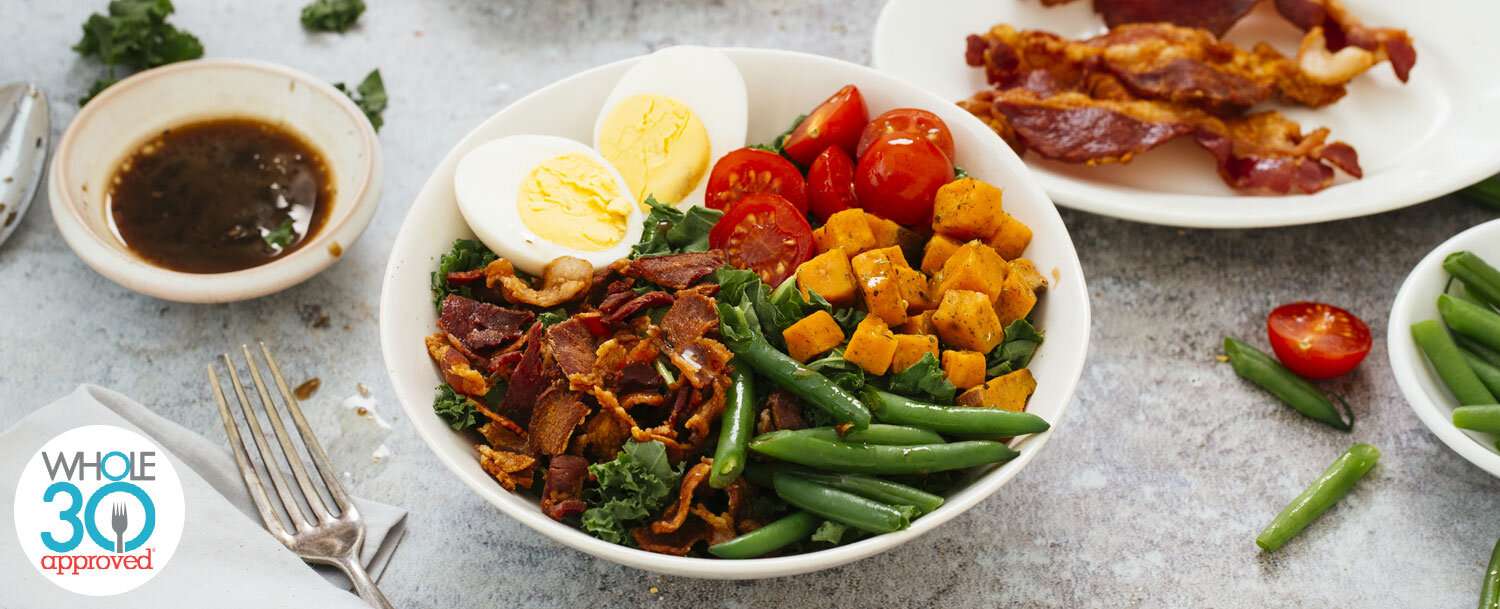 Bacon and eggs make a great morning duo, but they also create a satisfying lunch option when tossed in a bowl loaded with veggies.
Serves 1 | Total Time: Less Than 30 Mins
Ingredients
For the Roasted Sweet Potatoes:
For the bowl:
Instructions
For the Roasted Sweet Potatoes:
Preheat the oven to 400°F.
Combine the sweet potatoes, olive oil and Super Gyro seasoning in a bowl and stir until thoroughly coated. Transfer the seasoned sweet potatoes to a baking sheet and roast, stirring once, until tender, about 20 minutes. Remove from the oven.
For the bowl:
Place the shredded kale in a shallow bowl.
Arrange the roasted sweet potatoes, green beans, cherry tomatoes, chopped bacon and egg over the kale.
Serve with the vinaigrette.