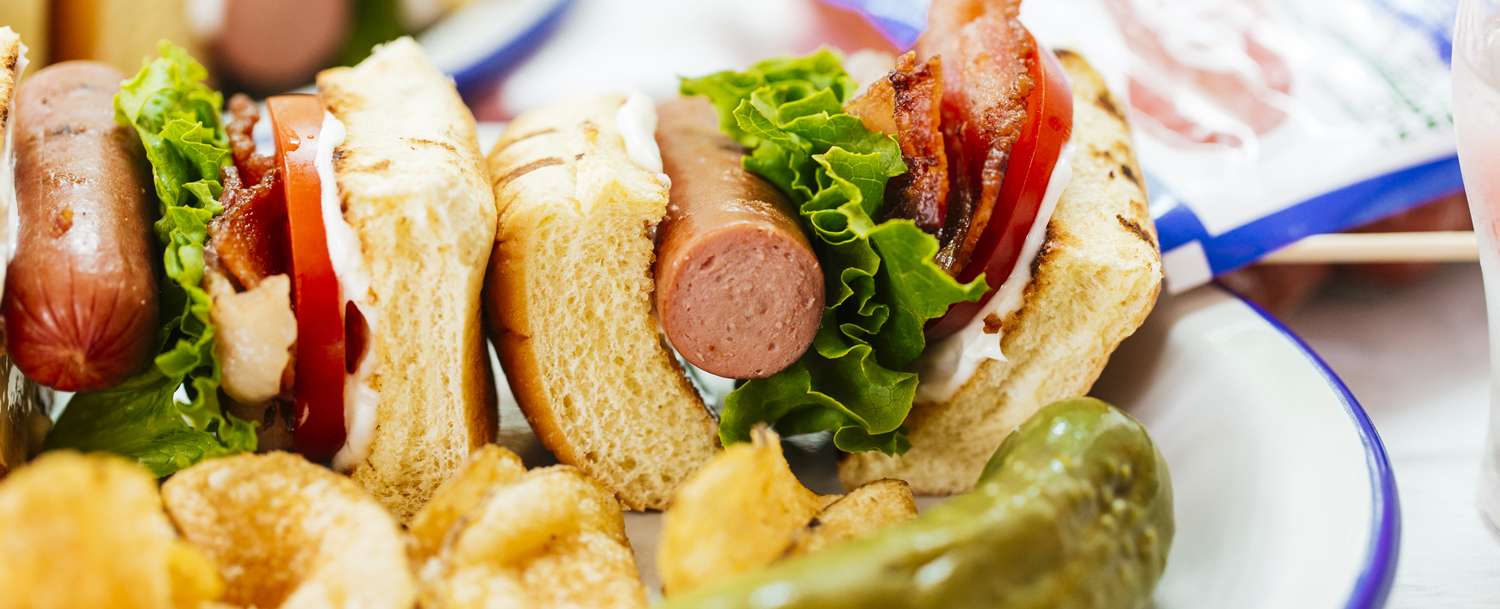 Cutting these "club" dogs into thirds and skewering them makes for a fun presentation, but you can also just serve whole.
6 Hot Dogs | Total Time: Less Than 60 Mins
Ingredients
1 (8-ounce) package APPLEGATE NATURALS® SUNDAY BACON® Bacon or Turkey Bacon
1 package APPLEGATE ORGANICS® THE GREAT ORGANIC UNCURED BEEF HOT DOG™ or APPLEGATE ORGANICS® THE GREAT ORGANIC TURKEY HOT DOG™
6 hot dog buns, toasted
Mayonnaise
Green leaf lettuce
6 cocktail tomatoes, sliced
Instructions
Cook the bacon according to package instructions until crisp. Transfer to a paper towel–lined plate to drain. Set aside.
Grill the hot dogs according to package instructions.
Spread the inside of each hot dog bun with some mayonnaise, then fill with lettuce, a strip of bacon, tomatoes and a hot dog. If you like, cut into thirds and serve on a skewer.