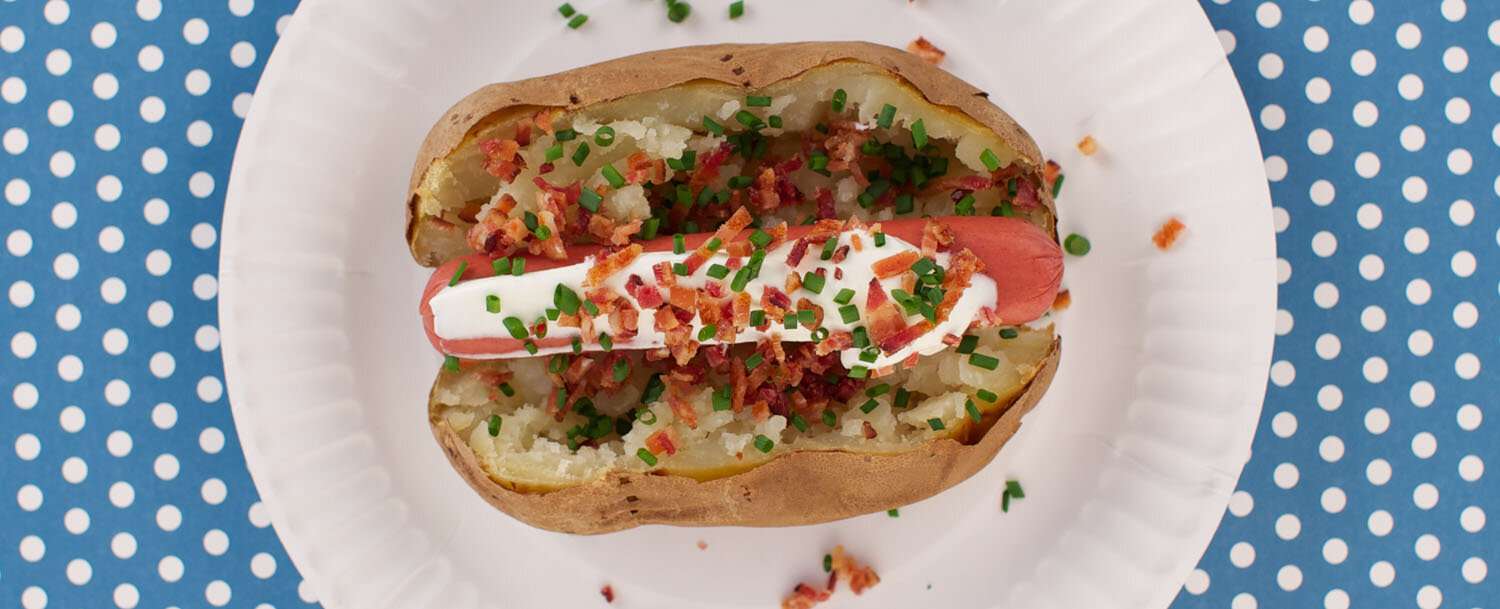 Boise Dog: Baked Potato "Bun" w/ Bacon, Sour Cream and Chives
At first glance, this might look like a regular ol' hot dog set-up, but look again, and you'll see a fluffy baked potato standing in for the bun.
Makes 8 | Total Time: More Than 60 Mins
Instructions
Potatoes
Preheat oven to 425°F.
Prick the potatoes all over with a fork and arrange directly on the middle oven rack and bake until fully tender when pierced with a sharp knife, 45 minutes–1 hour. Remove from oven.
Bacon
While potatoes bake, cook the bacon until crisp, according to package instructions.
Remove from heat, drain briefly on paper towels, then crumble with your hands or finely chop.
Hot Dogs
Grill hot dogs to desired doneness.
Split each potato open and nestle a hot dog inside.
Top with a dollop of sour cream and a scattering of bacon and chopped chives.