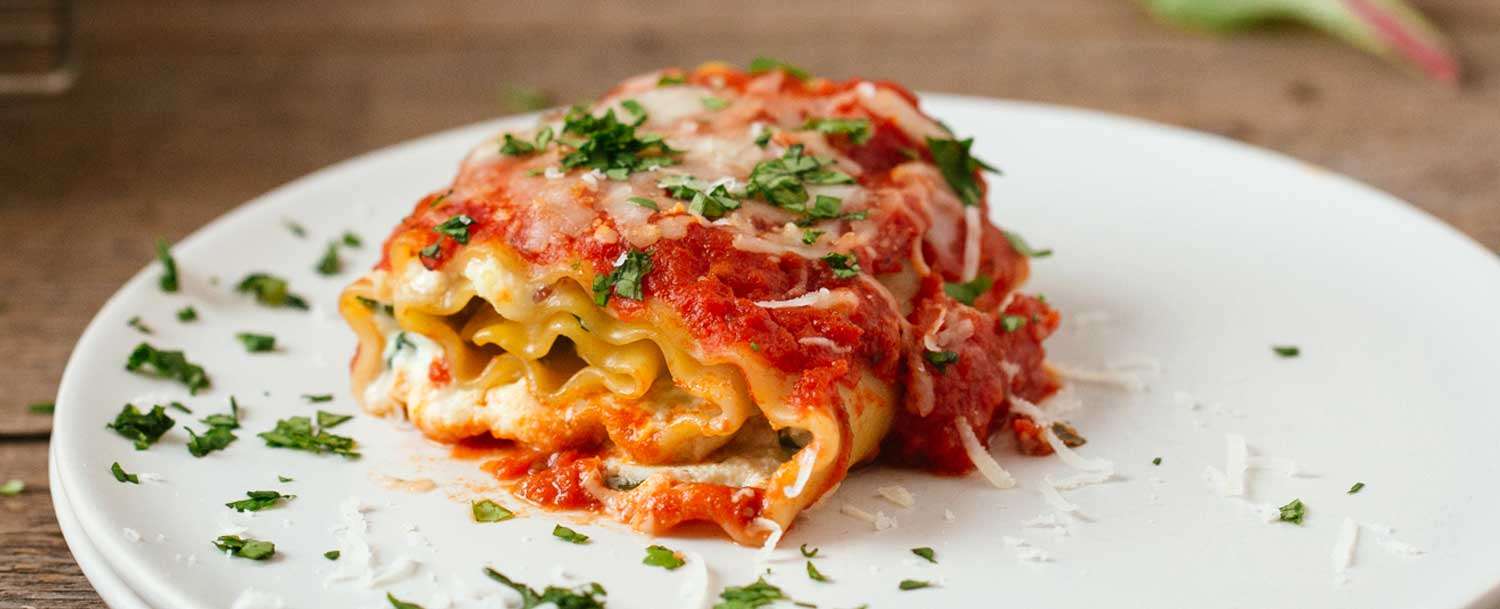 The satisfying flavors of lasagna, but so much easier. Genoa salami adds just the right meaty, savory note, while baby spinach and tomato sauce boosts the veggie quotient.
Serves 4 to 6 | Total Time: Less Than 60 Mins
Ingredients
12 dried lasagna noodles
2 cups ricotta
2 cups baby spinach, chopped
2 slices chopped Applegate Naturals® Genoa Salami
1½ cups shredded Parmesan
4 cups tomato sauce
Instructions
Preheat the oven to 400°F.
Cook the noodles in a large pot of boiling salted water until al dente. Drain well.
Stir together the ricotta, spinach, salami and 1 cup of the Parmesan. Spoon 1 cup tomato sauce over the bottom of a gratin dish.
Lay 1 noodle on the work surface. Spread about ¼ cup of the ricotta mixture over the noodle and roll up tightly. Arrange the roll-up, seam side down, in the dish.
Continue with the remaining noodles and filling. Spoon the remaining tomato sauce over the roll-ups. Sprinkle the remaining ½ cup Parmesan over the roll-ups.
Bake until bubbling, about 20 minutes. Let roll-ups sit for about 5 minutes before serving.