Giant Pressed Italian Sandwich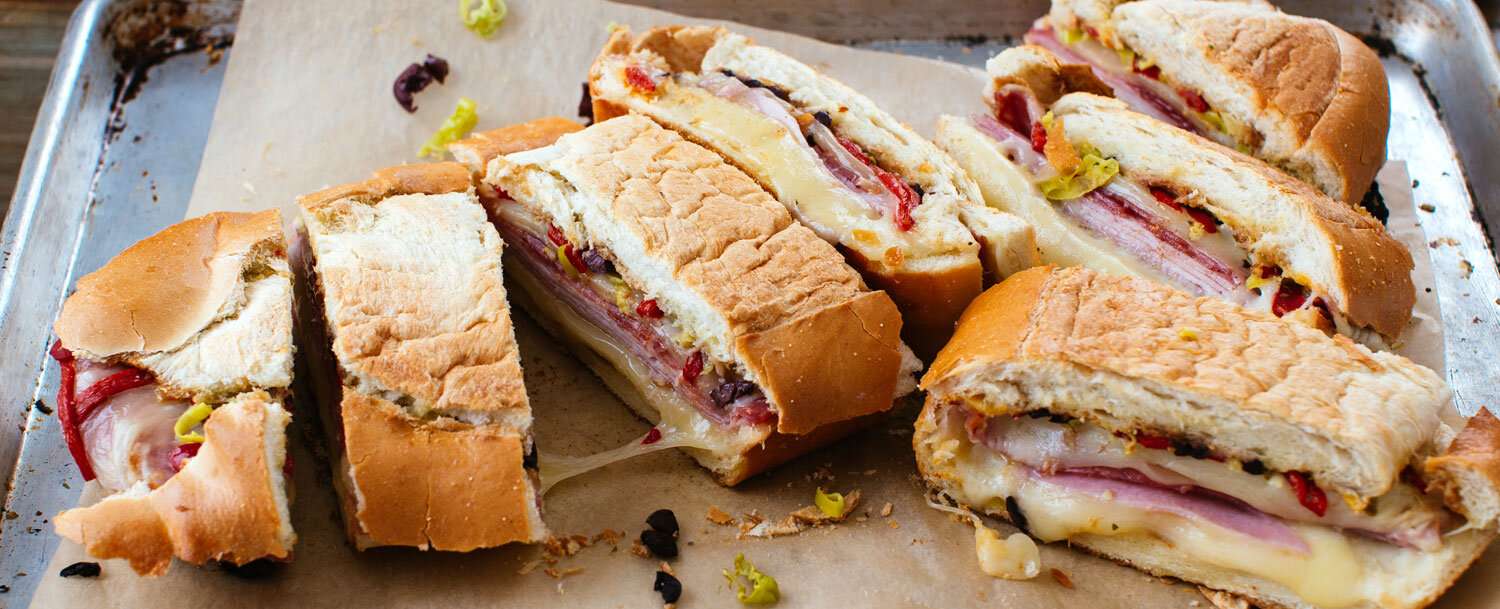 The beauty of this recipe is that you can assemble it in the morning (or even a day ahead) and heat it up that evening for dinner. And as much as we love it in this crisp, ooey-gooey form, it's also a wonder unheated, making it perfect for a picnic or a hot day when you don't want to turn on the oven.
Serves 4-6 | Total Time: Less Than 15 Mins
Instructions
Preheat the oven to 400°F. Line a baking sheet with parchment paper.
Slice the loaf of bread in half lengthwise. Arrange the bottom half on the parchment lined baking sheet. Drizzle the cut side with half of the olive oil and vinegar.
Arrange the provolone in an even layer over the bottom piece of bread, followed by the ham, salami and mozzarella. Scatter the roasted red peppers, pickled hot peppers and black olives evenly over the mozzarella. Sprinkle the oregano over top.