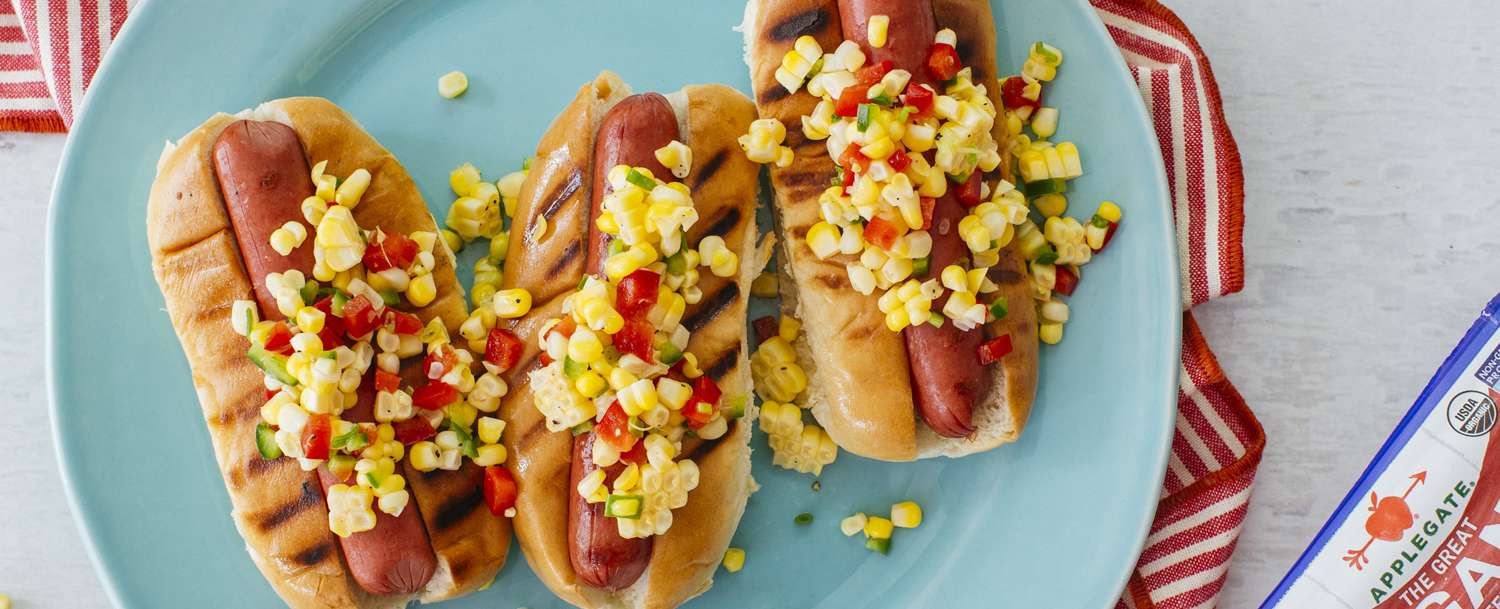 A colorful corn salad tastes great on a juicy grilled hot dog, offering crunch, sweetness and a little heat.
6 Hot Dogs | Total Time: Less Than 60 Mins
Ingredients
4 ears fresh corn, steamed
½ red bell pepper, stemmed, seeded and finely chopped
½ –1 jalapeño, stemmed, seeded and finely chopped
4 scallions, chopped
1 tablespoons rice vinegar
1 tablespoon olive oil
Kosher salt and freshly ground black pepper
1 package APPLEGATE ORGANICS® THE GREAT ORGANIC UNCURED BEEF HOT DOG™
6 hot dog buns, toasted
Instructions
To make the corn salad, cut the kernels from the steamed ears of corn and place in a bowl. Add the chopped bell pepper, jalapeño and scallions. Add the vinegar and oil and toss well to combine. Season to taste with salt and pepper.
Grill the hot dogs according to package instructions. Place into the toasted buns and top with some of the corn salad. Serve at once.