Roast Turkey Collard Wrap with Chipotle Lime Mayo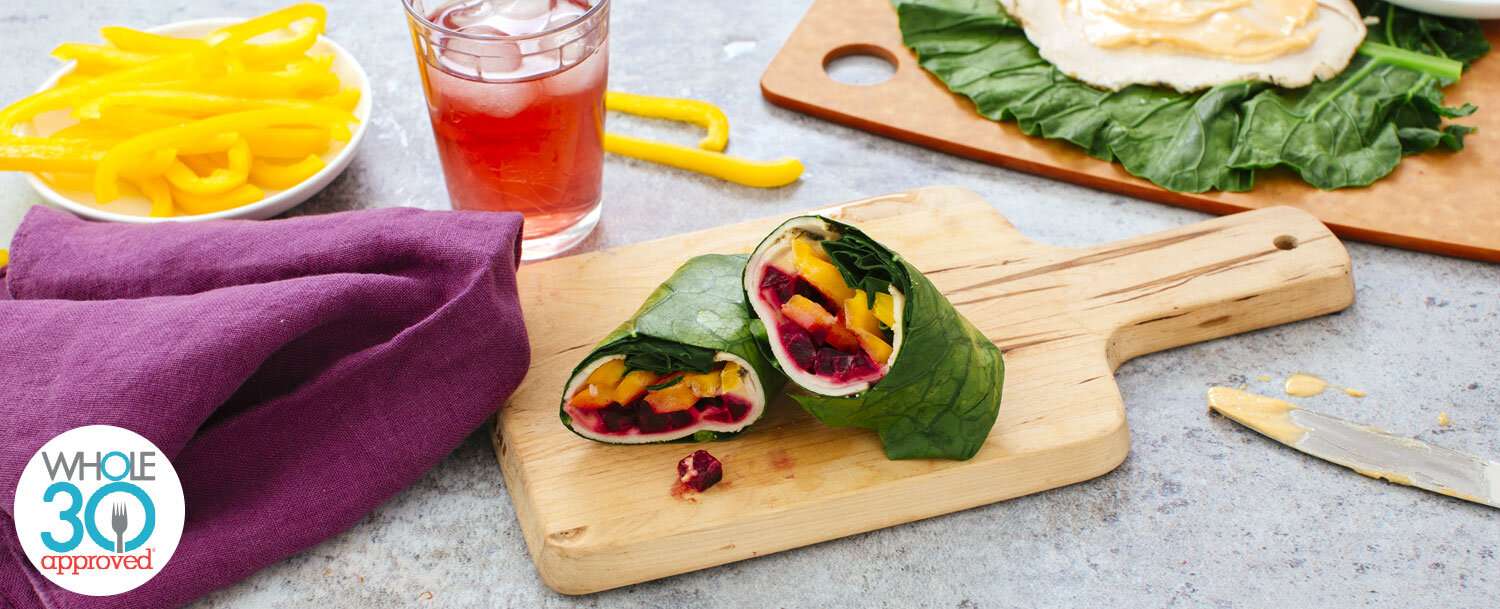 A well-constructed sandwich or wrap has to have a crunch factor. We added yellow bell peppers to this turkey and roasted beet wrap for a sweet and colorful crunch.
Serves 1 | Total Time: Less Than 15 Mins
Instructions
Cut out the thickest part of the main rib of the collard leaf and discard (this will make rolling the wrap easier). Blanch the leaf in a large pot of boiling salted water for 10 seconds. Using tongs, remove the leaf and run under cold water to stop the cooking. Pat dry.
Place the leaf on a work surface, overlapping the cut sections of the leaf to make 1 whole wrapper. Lay the turkey over the center of the leaf and spread the chipotle lime mayo over the turkey. Top with the beets and yellow bell pepper slices.
Fold the sides of the leaf in, over the filling, and then roll up snugly like a burrito. Cut in half, if you like, before serving.