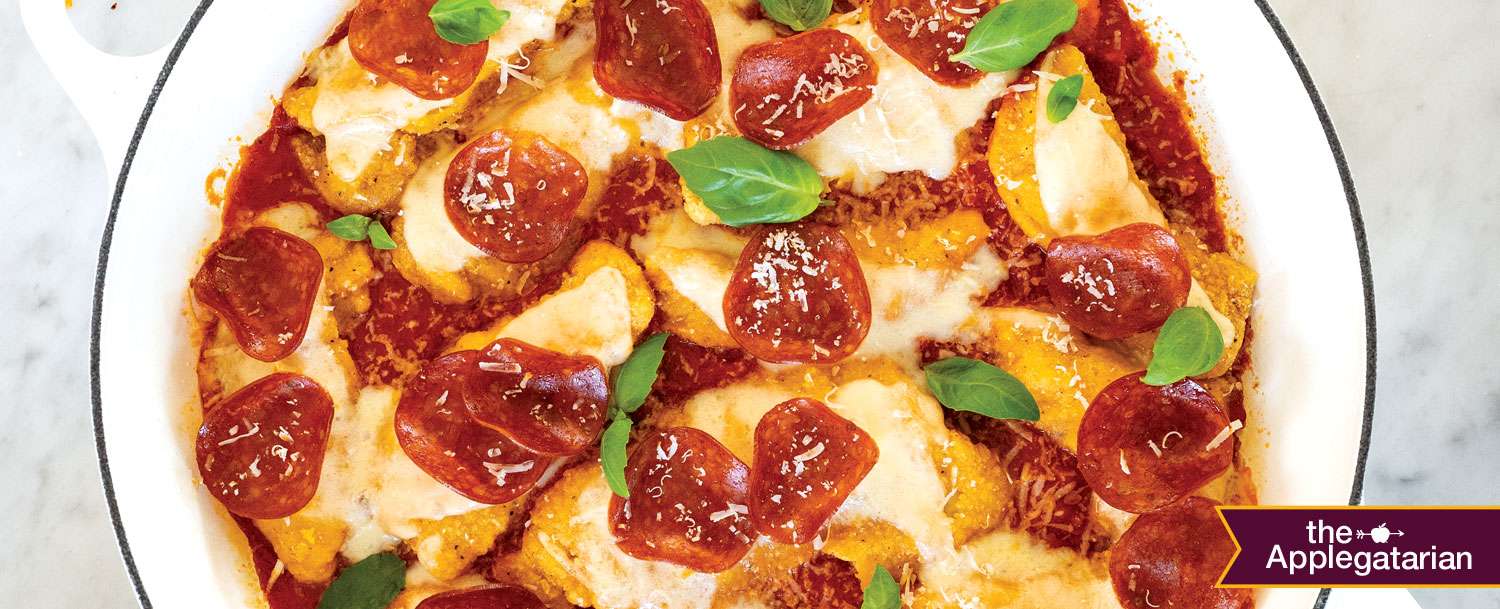 APPLEGATE® Breaded Chicken Tenders (either the gluten-free or homestyle version works well) make this dinner a snap
to put on the table. Round out the meal with some steamed broccoli or green beans, a leafy salad or some garlic bread for mopping up the sauce.
Serves 4 | Total Time: Less Than 30 Mins
Instructions
Preheat the oven to 400°F.
Arrange the chicken tenders in a wide shallow baking dish. Bake for 15 minutes.
Remove the tenders from the baking dish and set aside on a plate. Pour the tomato sauce evenly into the baking dish, then nestle the chicken tenders into the sauce (the tops should stay bare). Tear the provolone into smaller pieces and drape over the chicken. Arrange the pepperoni over the chicken tenders.
Return the baking dish to the oven and bake until the sauce is bubbling and the cheese has melted. Remove from the oven.
Scatter the Parmesan over the chicken and sauce, and garnish with the basil leaves. Serve at once.