Mediterranean Chicken Sheet Pan Supper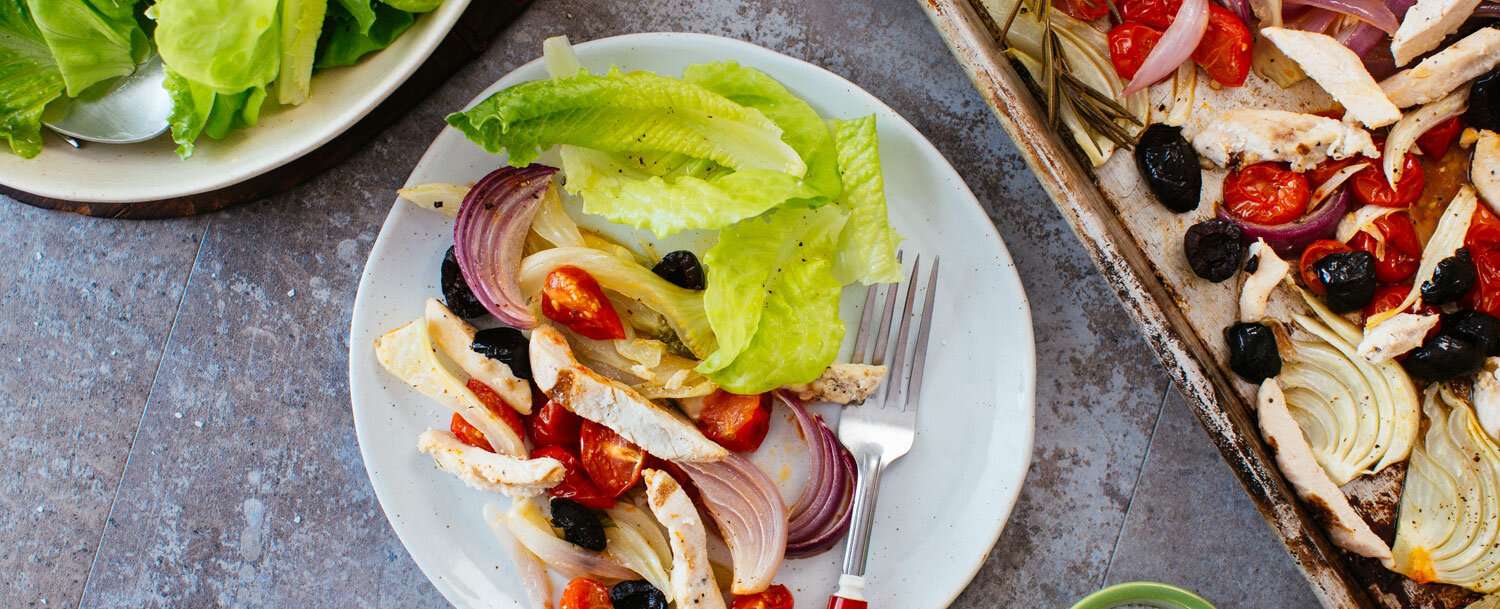 Who doesn't love the ease of a sheet pan supper? This Whole30 -compliant version is loaded with chicken, tomatoes, fennel, black olives and comes together in less than 30 minutes.
Serves 4 | Total Time: Less Than 30 Mins
Ingredients
1 large fennel bulb, trimmed and sliced
1 medium red onion, sliced
2 cups cherry tomatoes, halved
3 tablespoons olive oil
1–2 sprigs fresh rosemary
Kosher salt and freshly ground black pepper
1 (8-ounce) package Applegate Naturals® Grilled Chicken Breast Strips
½ cup oil-cured black olives, pitted and torn in half (any variety, canned or fresh - as long as there are no added sulfites)
Instructions
Preheat the oven to 425°F.
Combine the fennel, onion and cherry tomatoes on a sheet pan. Drizzle with the olive oil and season with ½ teaspoon salt and ¼ teaspoon pepper. Toss gently together to coat. Scatter the rosemary sprigs over the vegetables.
Roast in the oven for 15 minutes. Remove from the oven and scatter the chicken strips and olives over the vegetables. Stir gently to combine.
Roast in the oven until the chicken is heated through, about 5 minutes. Serve at once.