Grilled Bacon-Wrapped Sausages with Spicy Avocado Dip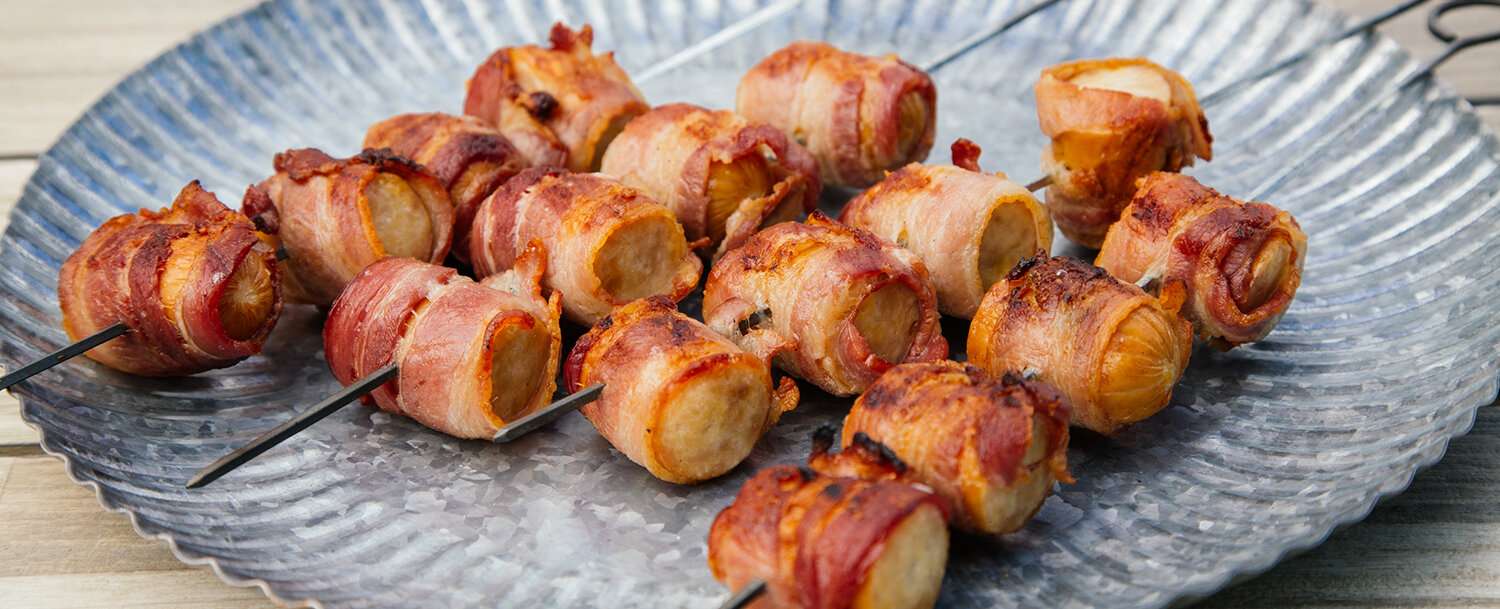 It's hard to resist these Whole30 -compliant savory little bites, hot off the grill. The creamy avocado dipping sauce, both cooling and spicy, is delicious with veggies as well as these porky nibbles.
Serves 4–6 | Total Time: Less Than 60 Mins
Ingredients
For the dip:
½ cup homemade mayonnaise
1 ripe avocado, pitted, peeled and coarsely chopped
1 small green chile, such as serrano or jalapeño, coarsely chopped
Juice of 1 lime
½ teaspoon ground cumin
¼ teaspoon kosher salt
For the bacon-wrapped sausages:
Instructions
To make the dip:
Combine the mayo, avocado, green chile, lime juice, cumin and salt in a blender. Blend until well combined.
Taste and adjust the seasonings. Set aside.
To make the bacon-wrapped sausages:
Preheat a cleaned grill to medium heat.
Cut the bacon slices in half crosswise. Cut each sausage crosswise into four equal pieces.
Lay one piece of bacon on your work surface. Place one piece of sausage at one end of the bacon and roll up, wrapping the bacon around the sausage. Repeat with the remaining pieces of bacon and sausage.
Thread the wrapped sausages onto skewers.
Grill the skewers, turning often and taking care not to let the bacon burn, until well browned all over, about 15 minutes.
Carefully remove the grilled sausages from the skewers and serve at once with the dipping sauce on the side.