Grilled Sausage Sub with Cole Slaw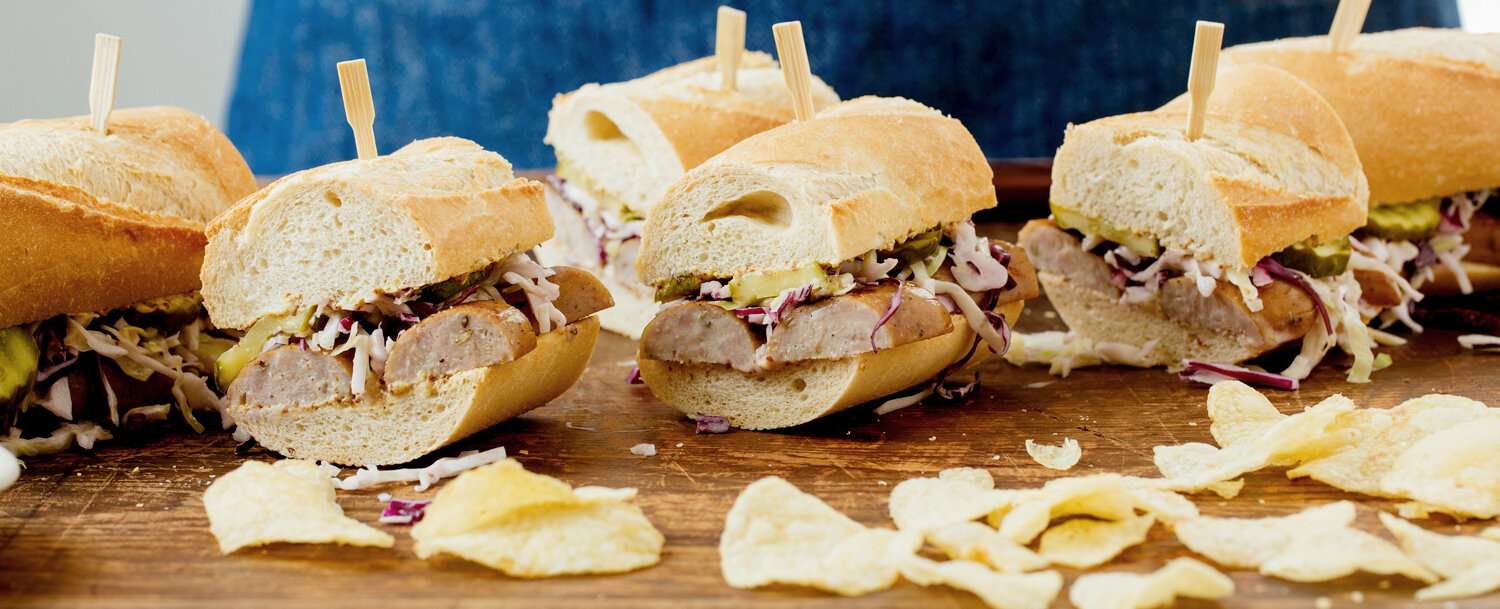 Make your next backyard barbecue easier than ever by serving delicious Italian sausage with creamy cole slaw and crisp pickles.
Serves 4 | Total Time: Less Than 15 Mins
Instructions
Grill the sausage on a medium-high grill for about 10 minutes turning often. Set aside.
Slice baguette lengthwise and spread grainy mustard on both sides.
Halve sausages lengthwise and arrange on the baguette. Top with cole slaw and pickles.
Close the baguette and place the toothpicks evenly down the length of the sandwich. Slice between each toothpick and serve.