Grilled Cheese with Sauerkraut and Russian Island Dressing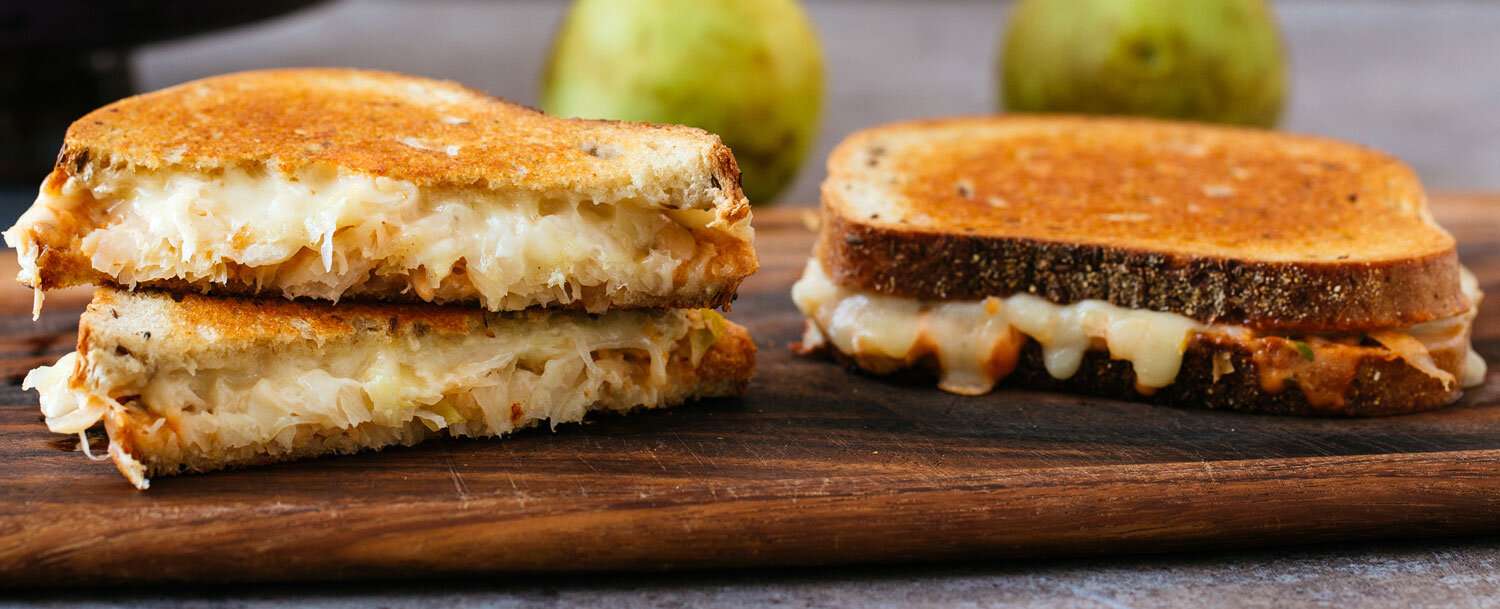 There are so many good sauerkrauts on the market these days, so use your favorite (or use these gooey, creamy, tangy sandwiches as an excuse to try some new ones).
Serves 2 | Total Time: Less Than 15 Mins
Ingredients
2 tablespoons butter, softened
4 slices seeded rye bread
2 heaping tablespoons Russian Island Dressing (recipe follows)
2/3 cup sauerkraut, drained
4 slices Applegate Organics® American Cheese
Instructions
Spread the butter over one side of the bread slices. Arrange 2 slices of bread, butter sides down, in a large heavy skillet or on a sandwich press.
Spread the dressing evenly over the 2 slices of bread in the skillet, then top with the sauerkraut and the cheese. Lay the remaining 2 slices of bread over the sandwiches, butter sides up.
Cook the sandwiches over moderate heat, flipping halfway through if using a skillet, until the bread is golden brown and toasted and cheese is melted.
Remove from the skillet, cut in half and serve at once.

Russian Island Dressing

This creamy, piquant dressing is delicious tucked into a sandwich or spooned over a crisp salad (say, one of green beans, avocado, hardboiled eggs and bacon!).
Makes about ¾ cup / Takes less than 10 minutes
½ cup mayonnaise
2 tablespoons chili sauce or ketchup
1 tablespoon pickle relish
1 tablespoon minced onion
1 tablespoon minced parsley
1 teaspoon grated horseradish
Stir all of the ingredients together in a bowl. The dressing keeps, refrigerated in an airtight container, for up to 1 week.