Grilled Cheese Toasts with Bacon and Figs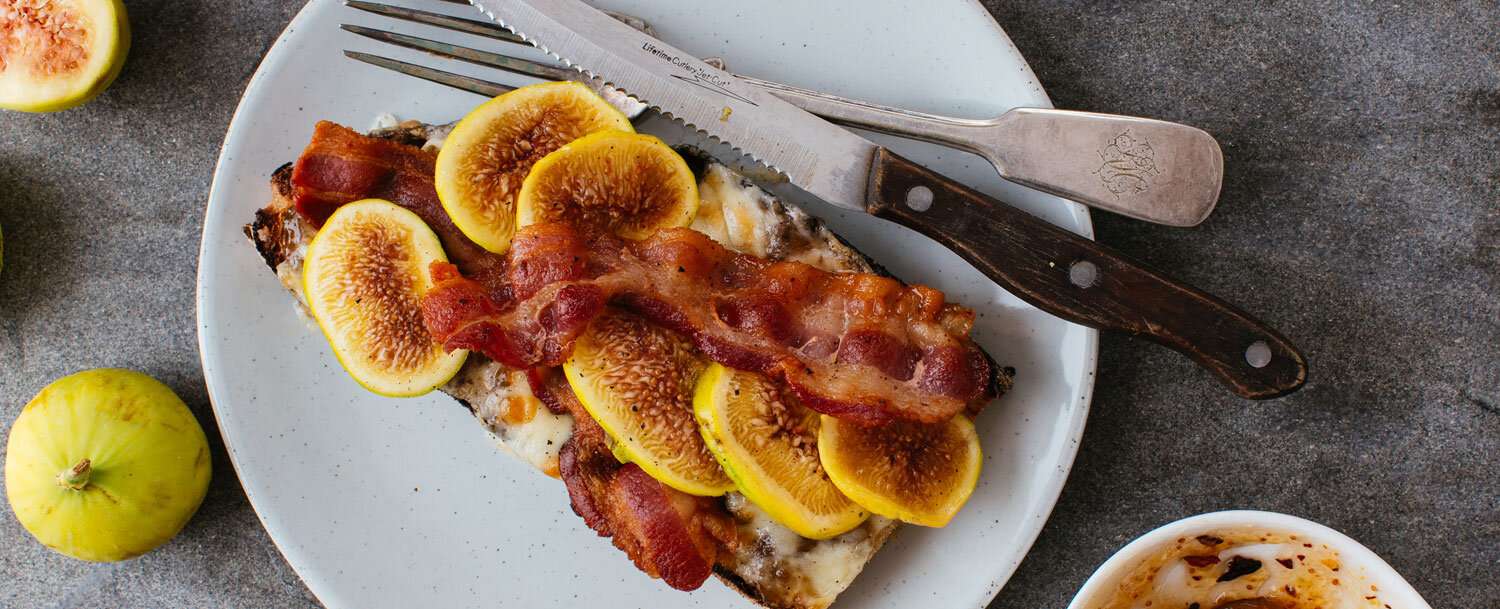 We like to serve these open-faced toasts as a quick supper with a green salad and a glass of wine. But you could just as easily use smaller pieces of bread, chop the bacon and make these as bite-sized hors d'oeuvres.
4 Toasts | Total Time: Less Than 15 Mins
Instructions
Preheat the broiler.
Stir together the fig preserves and crushed red pepper flakes in a small bowl.
Spread the preserves over the bread and arrange on a broiler pan. Lay 2 slices of cheese over each slice of bread. Place under the broiler and broil until the cheese is melted and golden in spots.
Remove the toasts from the broiler and transfer to plates. Top each toast with 2 slices of bacon and several fig slices. Serve at once.