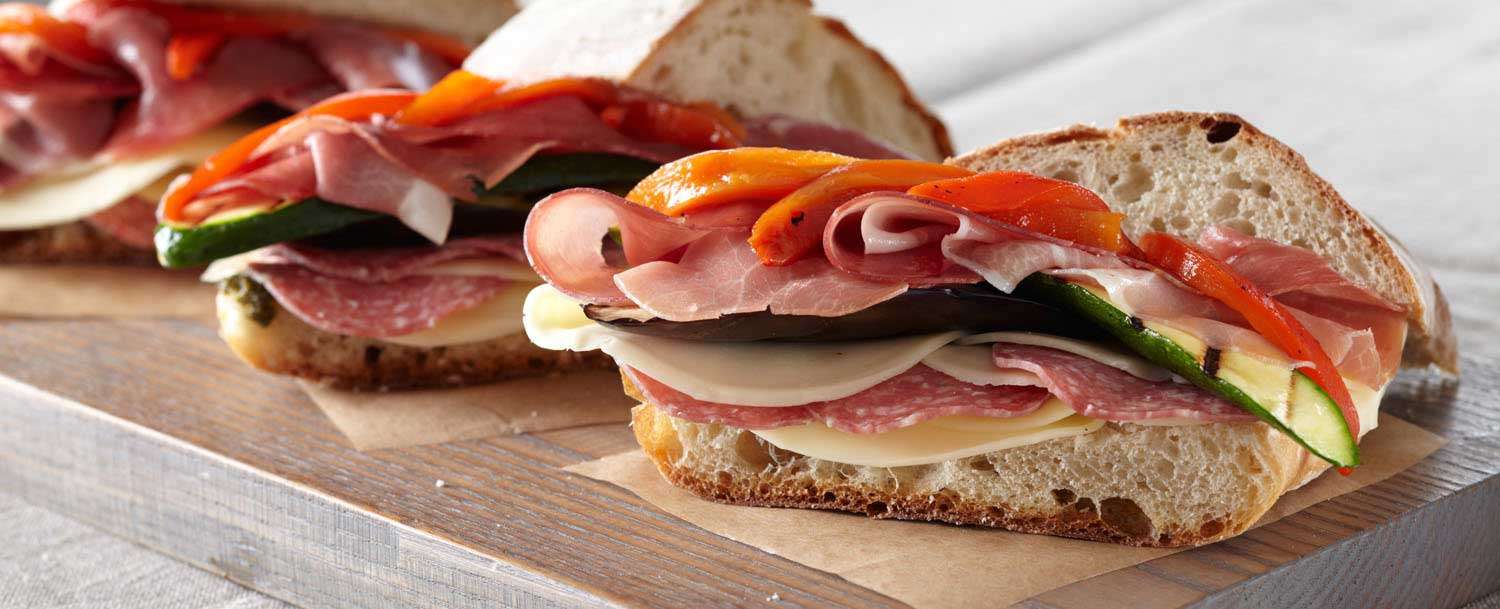 So, you have probably asked yourself many times, "Where can I find a delicious sandwich recipe that lets me use my favorite ... Genoa salami, and and rBGH free cheese?"
Well, here it is!
(And if you haven't asked yourself that, you'll wonder why once you try this one.)
Serves 2-3 | Total Time: Less Than 15 Mins
Ingredients
Reminder:
Grilled eggplant, zucchini, and pesto can be purchased in the prepared food sections of many supermarkets and specialty food shops.
Instructions
Brush eggplant and zucchini with olive oil and place on hot grill until grill marks appear, about 5 minutes.
Flip vegetables over and repeat.
Place whole peppers on grill and turn until all sides have been charred.
Place peppers in a bowl with lid until cool.
Remove skin and seeds and slice into strips.
Split ciabatta and brush both sides with pesto.
Layer on meat, cheese and vegetables and season with salt and pepper.