Turkey, Hummus and Carrot Sandwiches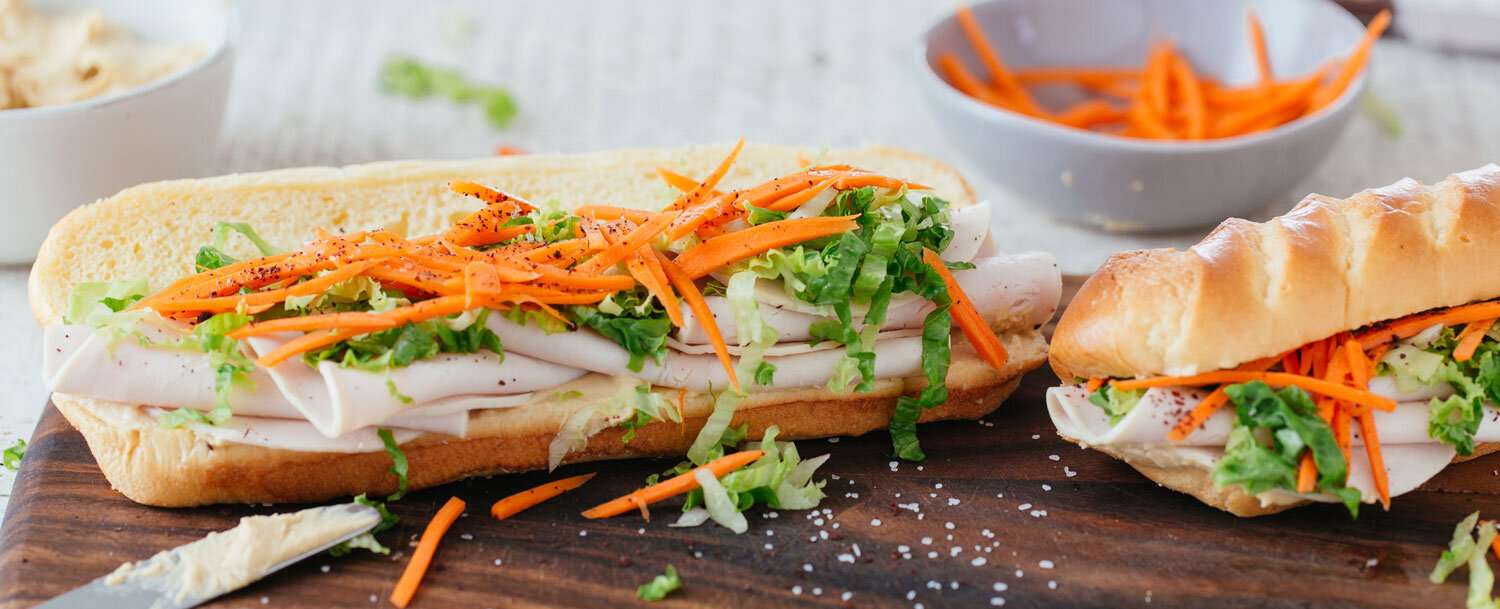 Ground sumac has a refreshingly tart flavor and is used in lots of Middle Eastern recipes. If you can't find it, a squeeze of lemon works well.
Makes 2 sandwiches | Total Time: Less Than 15 Mins
Ingredients
2 brioche rolls or small soft baguettes
½ cup hummus
3 lettuce leaves, shredded
1 medium carrot, shredded
½ teaspoon ground sumac, optional
Kosher salt
Instructions
Open the rolls and spread the hummus over the insides.
Arrange the turkey over the hummus, followed by the lettuce and the carrots.
If using, sprinkle the sumac and a pinch of salt over the vegetables.
Close the rolls and serve.