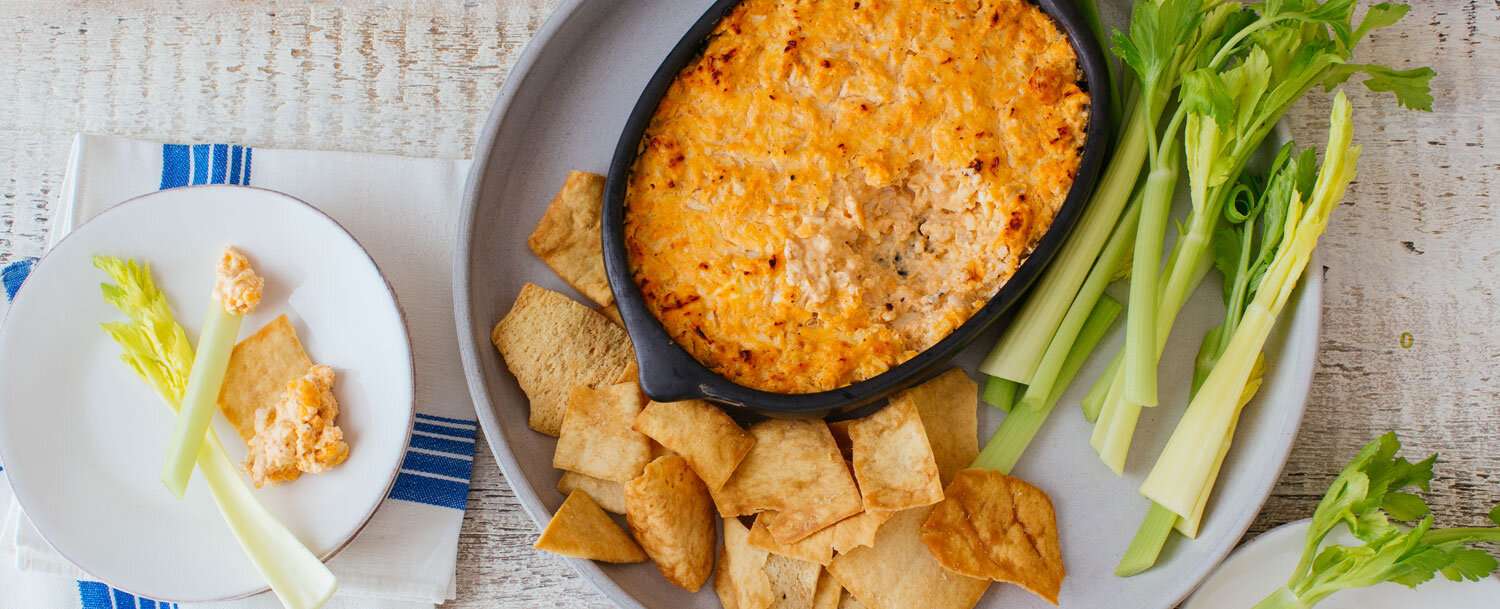 You know how people cheer when they see buffalo chicken dip arrive at a party? They'll cheer even louder when they try this version, which delivers all of the flavor of the traditional with much less of the fat, sodium and calories. And it takes just minutes to pull together. The Neufchâtel cheese makes for a richer dip, but you can replace it with extra Greek yogurt if you want to make the dip even lighter.
Serves 8-10 | Total Time: Less Than 60 Mins
Instructions
Preheat the oven to 375°F.
Combine the yogurt, Neufchâtel cheese, hot sauce, onion powder, garlic powder and black pepper in a bowl. Stir together until smooth and well combined.
Finely chop or shred the chicken. Add the chopped chicken and the shredded cheese to the yogurt mixture and stir until well combined.
Transfer the mixture to a shallow gratin dish or pie plate. (The dip can be assembled up to this point and refrigerated for up to 2 days.)
Bake until bubbling and hot, about 25 minutes.
Remove from the oven and serve hot with cut vegetables and baked chips.