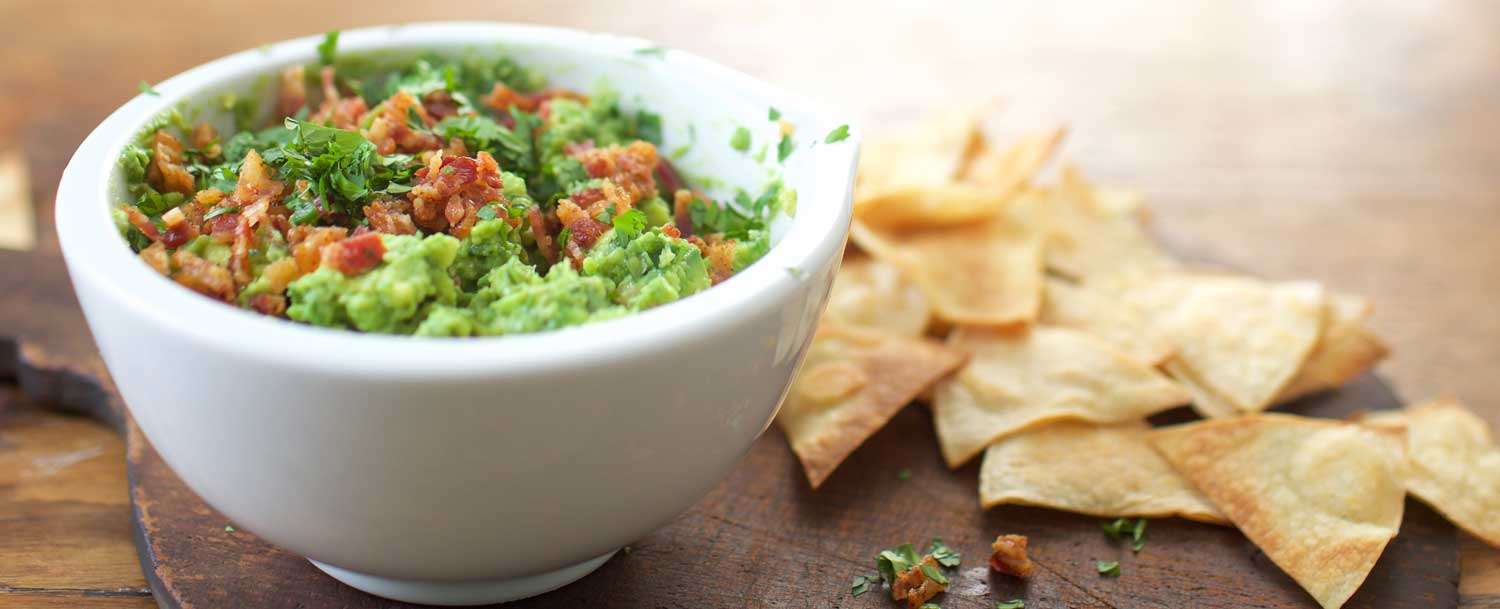 A double hit of heat—fresh jalapeño and a bit of cayenne sprinkled on the bacon as it bakes—really brings this guac to life.
Makes about 2 cups | Total Time: Less Than 60 Mins
Ingredients
4 slices Applegate Naturals® No Sugar Bacon
Cayenne
2 tablespoons olive or vegetable oil
Kosher salt
3 ripe avocados, pitted, peeled and chopped
Juice of 1 lime
1 jalapeño, seeded and finely chopped
2 tablespoons chopped cilantro, plus more for garnish
Bell peppers, celery and carrot sticks for serving
Instructions
Preheat the oven to 400°. Arrange the bacon on a small baking sheet and sprinkle with cayenne. Bake until crisp, flipping halfway through, 15–18 minutes. Transfer the bacon to a paper towel–lined plate to drain. Once cool, finely chop the bacon. 
Meanwhile, slice bell peppers, carrots and celery to be used for dipping.
Combine the avocados, lime juice, oil and ¼ teaspoon salt and mash together with a fork. Stir in the jalapeño, cilantro and half of the bacon. 
Taste and adjust the seasonings. Scatter the remaining bacon over the guacamole and garnish with some chopped cilantro. Serve the guacamole at once with the vegetables.