Bacon Chocolate Chip Cookies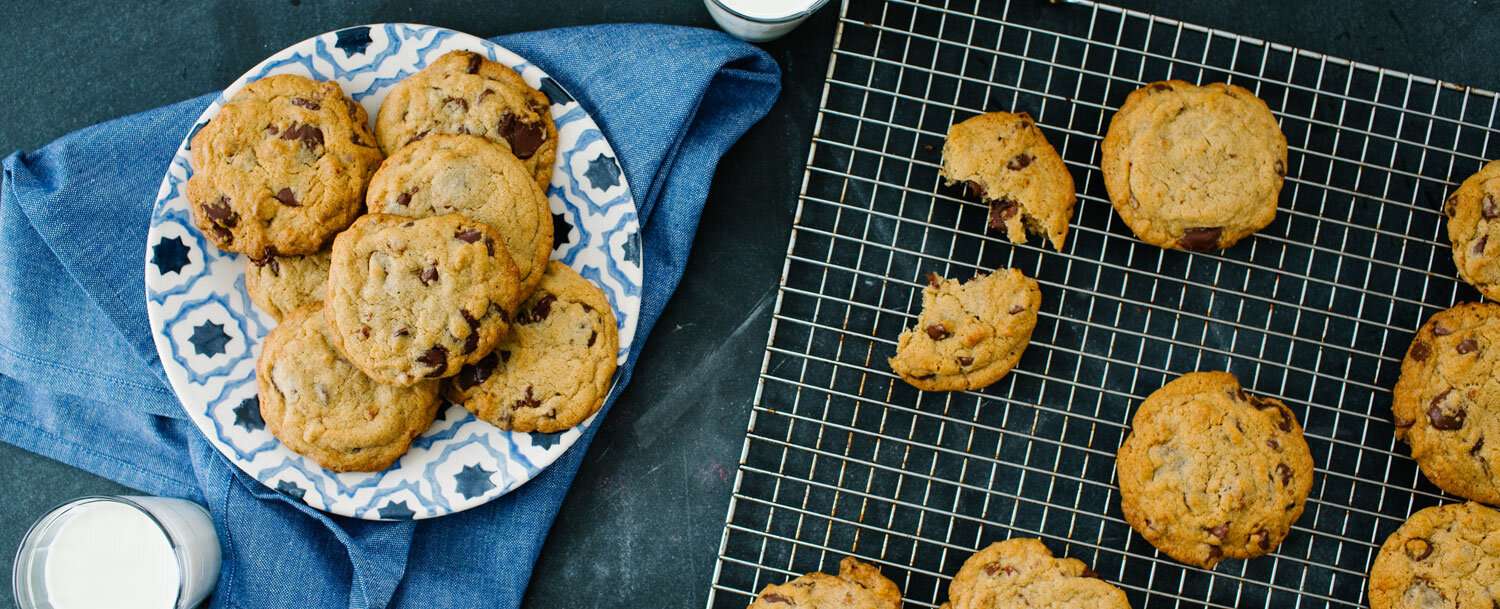 The trick to these (really, really good!) cookies is the combination of rendered bacon fat and butter, along with two kinds of chocolate chips.
Makes about 36 cookies | Total Time: Less Than 60 Mins
Ingredients
1/2 cup rendered Applegate Naturals® Sunday Bacon® Brand fat, chilled
1 stick unsalted butter, cut into pieces and chilled
1 cup dark brown sugar
3/4 cup granulated sugar
2 large eggs, at room temperature
1 teaspoon vanilla extract
2 1/2 cups all-purpose flour
3/4 teaspoon baking soda
1/2 teaspoon kosher salt
1 cup semi-sweet chocolate chips
1 cup bittersweet chocolate chips
1/2 cup cooked, crumbled bacon
Instructions
Preheat the oven to 350°F.
Beat the bacon fat, butter, and both sugars in the bowl of an electric mixer fit with a paddle attach-ment until pale and fluffy, about 4 minutes. Beat in 1 egg at a time until combined, then beat in the vanilla.
Stir together the flour, baking soda, and salt in a bowl, then beat into the batter on low speed until combined. Stir in the chocolate chips and crumbled bacon on low speed until combined.
Line 3 baking sheets with parchment paper. Using level 2 tablespoons of batter per cookie place balls of the batter on the baking sheets, leaving about 2 inches of space between each.
Bake the cookies until set and golden around the edges, about 12 minutes. Let cool completely.