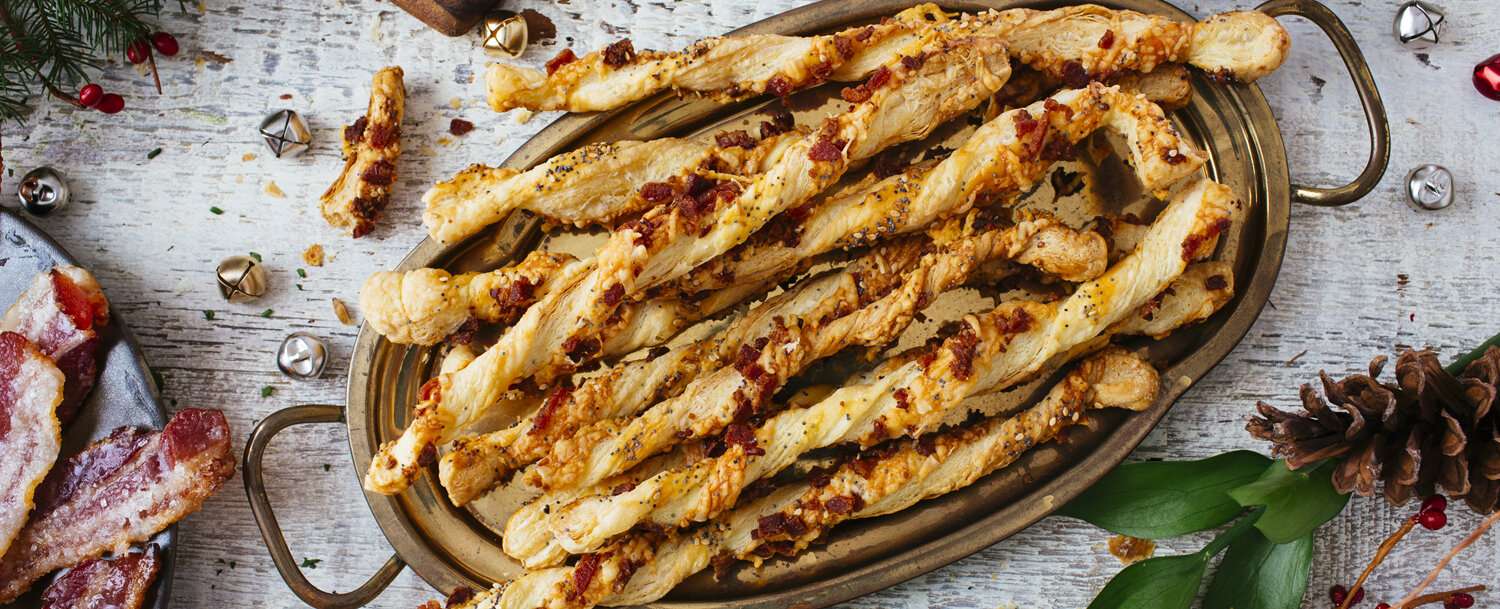 These crisp, flaky straws pair elegantly with a glass of champagne before dinner, but they're just as delicious served with bowls of hot tomato soup on a cold winter's day.
Makes 16 | Total Time: Less Than 60 Mins
Ingredients
1 sheet puff pastry dough (from a 17.3-ounce box), defrosted according to package instructions
1 egg, lightly beaten
1 (8-ounce) package Applegate Naturals® Sunday Bacon® Brand, cooked and finely chopped
1 tablespoon Everything Spice - recipe found here or mix of sesame and poppy seeds
Instructions
Preheat the oven to 400°F. Line 2 baking sheets with parchment paper.
Roll the dough out until slightly thinner. Brush some of the beaten egg over the top of the dough. Scatter the chopped bacon and shredded cheese over the dough, pressing lightly on it to help it stick to the dough.
Using a sharp knife, cut the dough into 16 strips. Twist each strip 3 or 4 times and arrange on the baking sheet; if any bacon or cheese falls off, simply press it back on to the dough. Repeat with the remaining dough strips.
Lightly brush each dough twist with some of the egg wash. Sprinkle the everything spice over the twists.
Place in the oven and bake until twists are puffed and deeply golden, 15 to 18 minutes. Remove from the oven and serve warm.