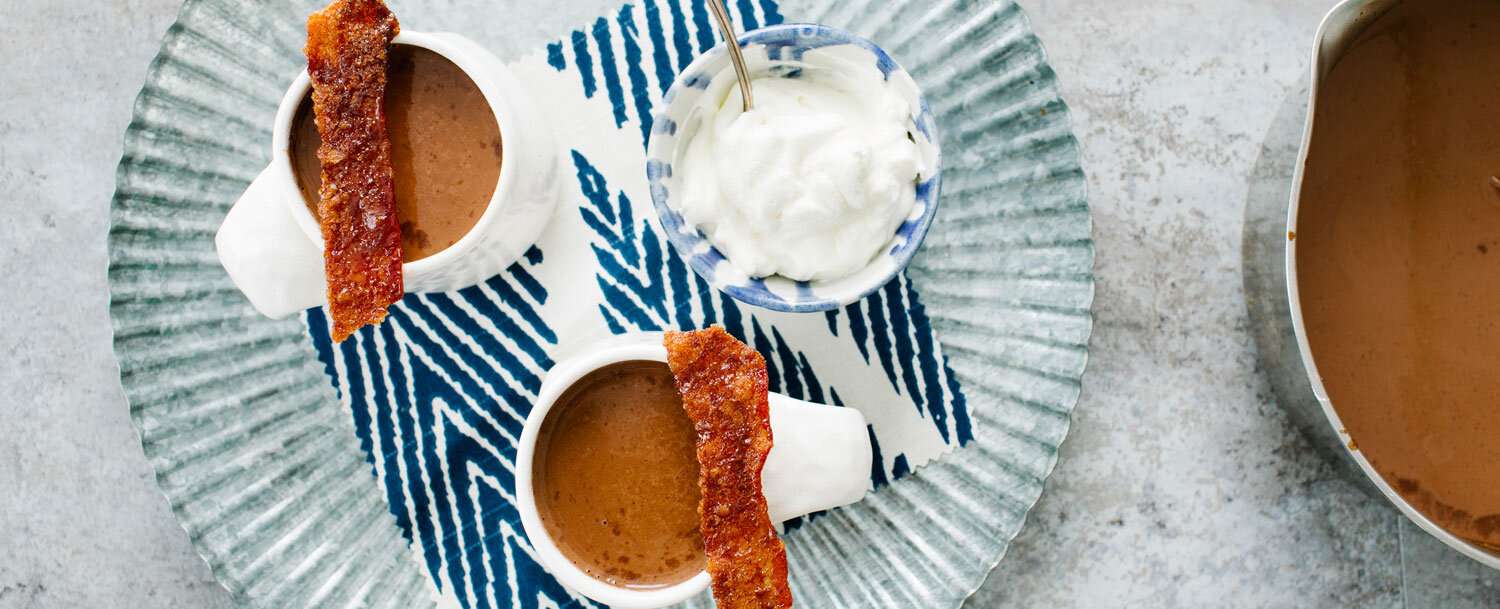 We can't think of a better use for rendered bacon fat than a base for rich, thick hot chocolate...except, maybe a bacon brownie!
Serves 4 | Total Time: Less Than 15 Mins
Ingredients
3 tablespoons rendered Applegate Naturals® Sunday Bacon® Brand bacon fat, melted
1 1/2 teaspoons cornstarch
3 1/2 cups whole milk
1/2 cup cocoa powder
1/4 cup granulated sugar
3 ounces (about 1/2 cup) bittersweet chocolate chips
Instructions
Whisk together the bacon fat and cornstarch in a medium heavy saucepan.
Whisk in the milk, cocoa powder, sugar, and 1/2 teaspoon salt. Bring to a simmer over high heat, whisking, then simmer 1 minute and remove from heat. 
Whisk in the chocolate chips until melted.