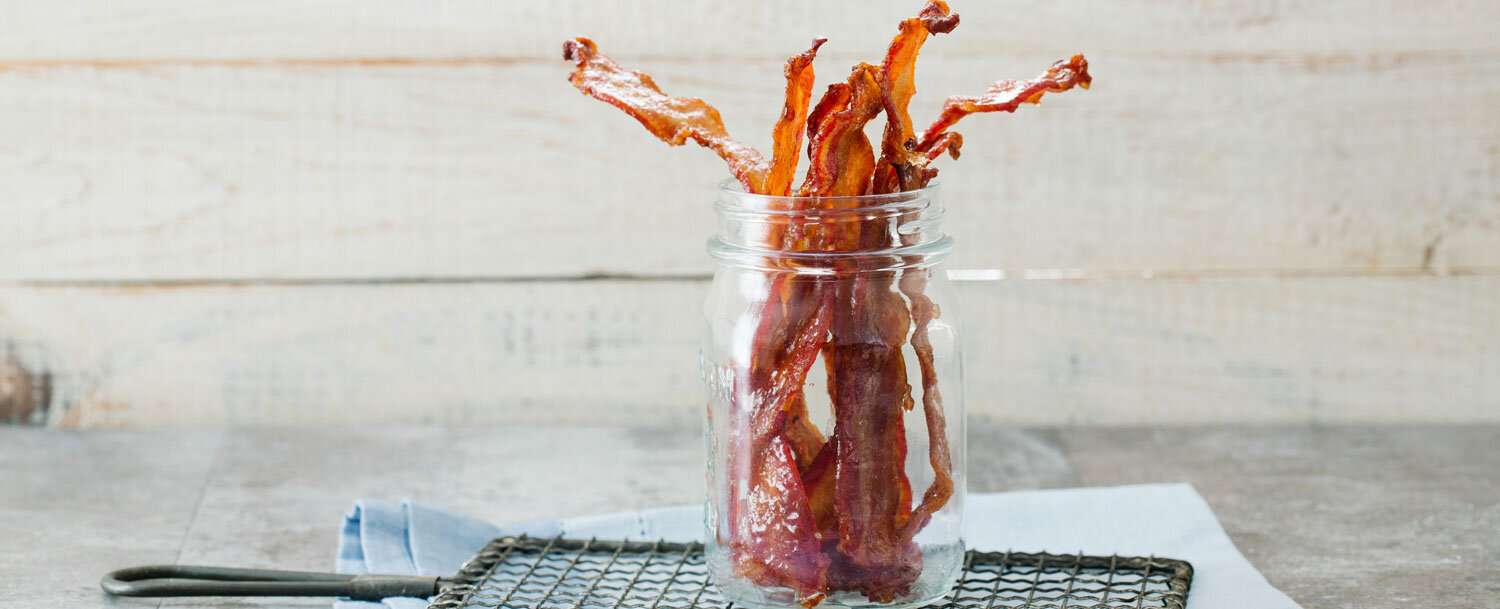 Your whole kitchen will be fragrant like the holidays as this sweet-salty treat bakes to crispy perfection.
Makes about 16 pieces | Total Time: Less Than 60 Mins
Instructions
Preheat the oven to 350°F. Line 2 rimmed baking sheets with foil or parchment. Place a cooling rack in each baking sheet. Arrange the bacon slices in 1 layer on the cooling racks.
Stir together the sugar and cinnamon. Sprinkle the cinnamon sugar evenly over the bacon, using up all the cinnamon sugar. Bake the bacon in the oven until golden brown and crisp, 25 to 35 minutes.
Let the bacon cool to room temperature, then transfer the bacon to a serving plate.