Buttermilk Biscuits with Spicy Breaded Chicken Tenders and Grape Jelly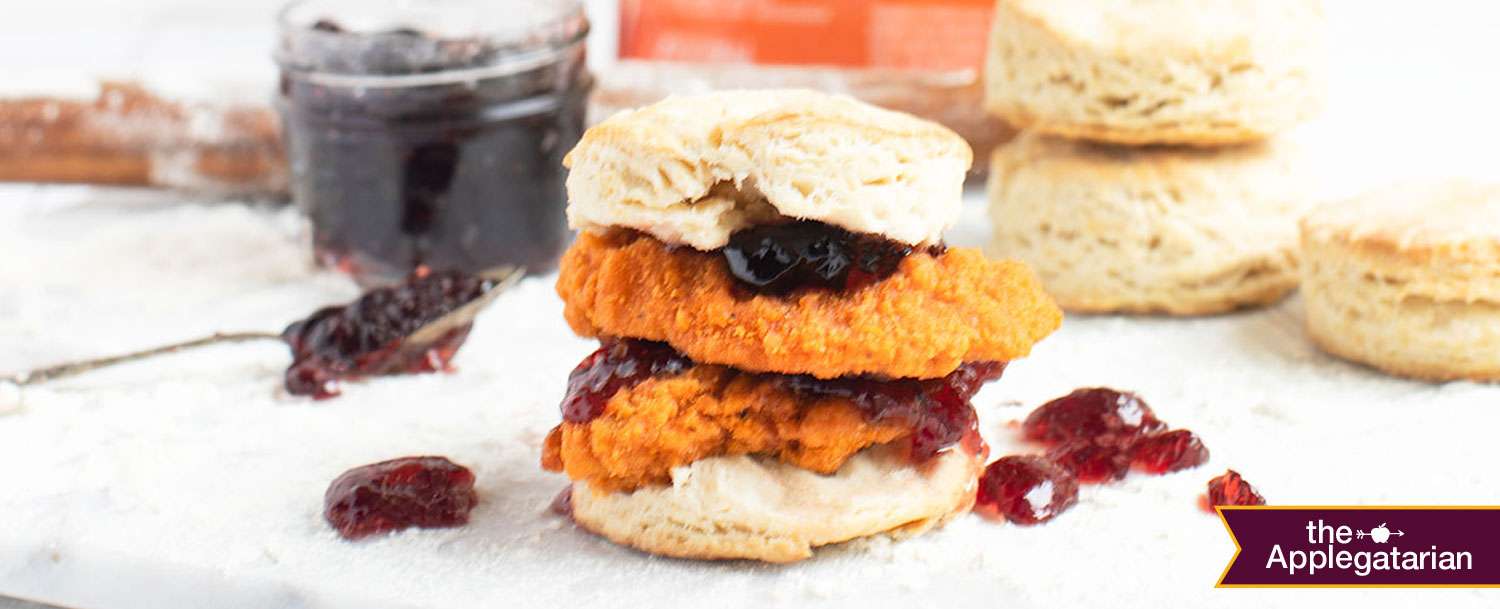 Salty, sweet, and a little taste of home is what you get when you bite into this chicken sandwich. Trust us, it's worth the hype.

Candace Dorsey's website, From The Roots Blog, provides readers with easy, family-friendly recipes that are also healthy! Her dishes explore ways of sprucing up classic favorites whether it be with a southern flair or just introducing healthy options that are fun, flavor-packed and satisfying.
From The Roots @fromtherootsblog
As Featured in The Applegatarian.
Makes 12 Small Biscuit Sandwiches | Total Time: Less Than 60 Mins
Ingredients
½ cup unsalted grass-fed butter
2 ½ cups all-purpose organic flour
1 Tbsp baking powder
1 tsp kosher salt
1 cup buttermilk
Organic grape jelly
Instructions
Place the butter in the freezer for 30 minutes to harden.
Meanwhile, in a large mixing bowl, whisk together the flour, baking powder and salt.
Once the butter is hard, grate the butter using either a cheese grater or food processor.
Add the grated butter to the flour mixture and gently toss until combined using your hands.
Slowly pour in the buttermilk and stir using your hands until a soft dough forms. The dough will be shaggy and crumbly with some wet spots.
On a lightly floured surface, gently fold the dough in half, and use a rolling pin to roll the dough into a 2-inch high rectangle. Repeat the folding process and roll the dough until flattened to a 1-inch thick rectangle.
Cut into 3-inch circles (12 small biscuits) with a biscuit cutter. Place the biscuits on a parchment paper or silicone mat lined sheet pan and place it in the refrigerator for 30 minutes.
Meanwhile, preheat the oven to 425°F. Bake the chilled biscuits for 10-14 minutes, or until biscuit bottoms are lightly golden brown.
Fill biscuits with APPLEGATE NATURALS® Spicy Breaded Chicken Tenders and grape jelly!
NOTES:
Make your own buttermilk using 1 cup milk of choice (plant-based or dairy) with 1 Tbsp. apple cider vinegar.
Don't have a biscuit cutter? Use the rim of a drinking glass!