"All American" Sweet Potato Dog with Cole Slaw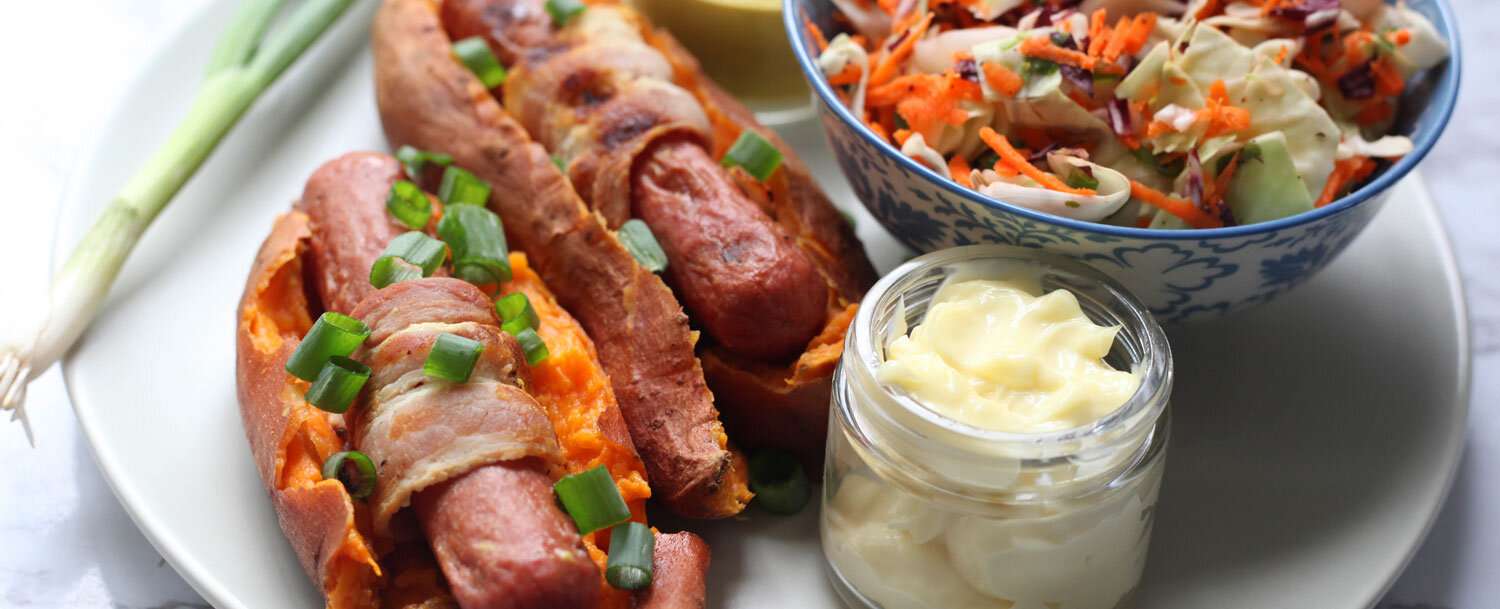 Photography by: Sarah Steffens
Melissa Urban, co-creator of Whole30, suggests using a baked sweet potato as a nutrient-dense "bun" alternative. She also suggests wrapping your hot dog in bacon…what's more American than that?
Serves 6 | Total Time: Less Than 60 Mins
Ingredients
Zoodle Bowl:
Cole Slaw:
4 cups green cabbage, chopped
4 radicchio leaves, chopped
1 medium carrot, peeled and shredded
2 whole scallions, minced
1 tsp. sea salt
½ tsp., black pepper
1 Tbs. dried fennel seeds
Juice from ½ lime
Garnishes:
Whole30 compliant Mustard
Whole30 compliant Mayo
Instructions
Bake your sweet potatoes in the oven at 400 degrees, until soft, about 45 minutes.
While your sweet potatoes are baking, gently toss all your cole slaw ingredients together in a large bowl and set aside.
Wrap ½ slice of bacon around each hot dog.
Fire up your grill or grill pan (if inside) and heat hot dogs through, until your bacon is cooked and your hot dogs have nice grill lines.
Serve inside a baked sweet potato that has been slit down the middle, along with garnishes and a big scoop of cole slaw.
Enjoy!