Whole30® Chicago Dog Board
This Whole30® mash-up of a butter board and a Chicago dog sounds crazy at first, but makes complete sense at first dip. This recipe works as an appetizer or as a fun main course.
Serves 4–6 | Total Time: Less Than 15 Mins
Ingredients
1 (TK-ounce) package Applegate hot dogs
Whole30-compliant mustard
Whole30-compliant ketchup
¼ cup finely chopped white onion
¼ cup finely chopped tomato
¼ cup finely chopped cucumber
2 tablespoons finely chopped pickled peppers
Dried celery seed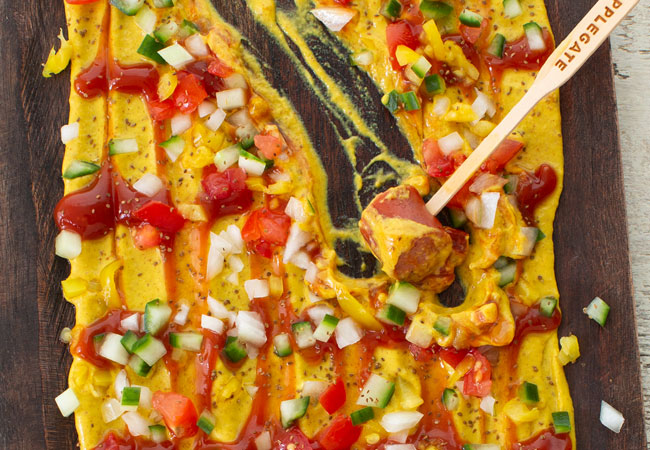 Instructions
Cook the hot dogs according to package instructions. When cooked, cut into rounds and insert wooden picks for serving.
Meanwhile, spread a thin layer of mustard over a wooden or slate board. Drizzle some ketchup over the mustard, then scatter the onion, tomato, cucumber and pickled peppers over top. Top with a light sprinkle of celery seeds.
Serve at once with the hot dog rounds.