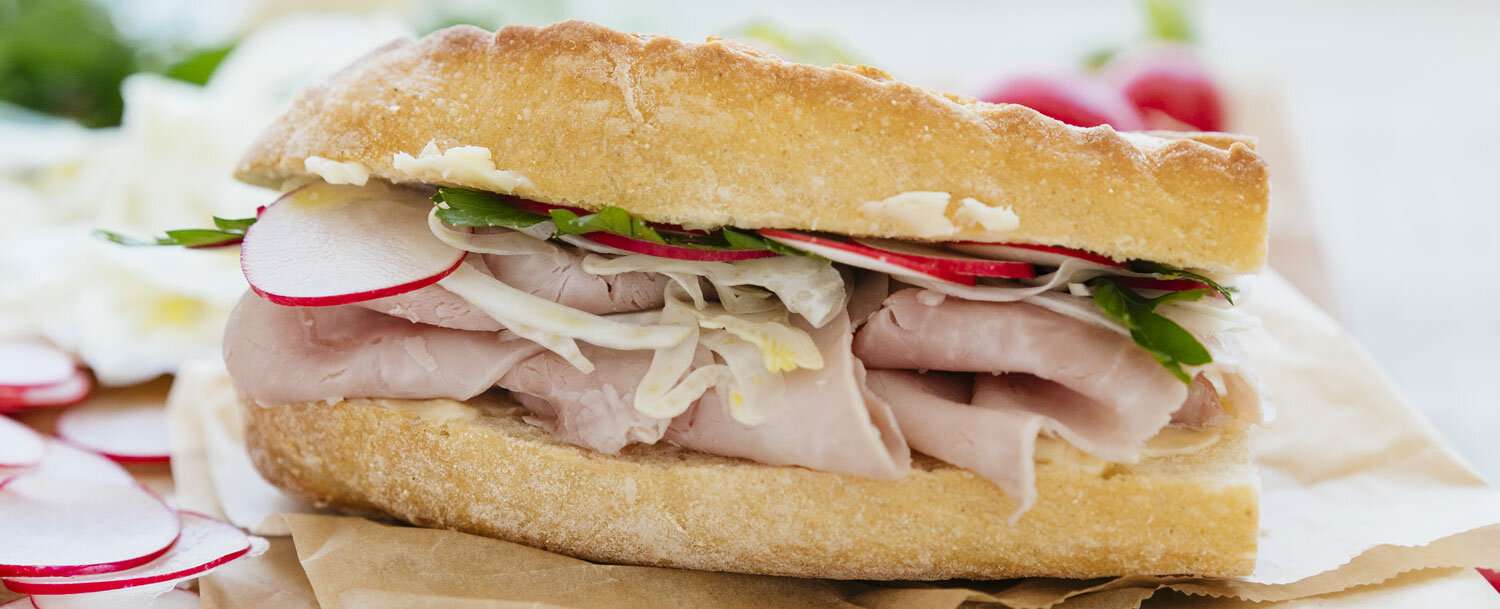 This easy little sandwich is a spin on two French picnic classics: ham with butter and radishes with butter. Obviously butter is key here, so use the best you can find. To achieve the very thin slices of fennel and radish, use a mandoline or adjustable blade slicer (or a very sharp knife).
1 sandwich | Total Time: Less Than 15 Mins
Ingredients
2 tablespoons salted butter, softened
1 6-inch length of baguette, split horizontally
4 slices Applegate Naturals® Slow Cooked Ham
¼ small fennel bulb, very thinly sliced
1 radish, very thinly sliced
Small handful fresh parsley leaves
Instructions
Spread the butter over the insides of the baguette.
Top the bottom piece of bread with the ham, followed by the fennel, radish and parsley leaves.
Top with the remaining piece of baguette. Sandwich can be made up to 4 hours in advance, and kept, tightly wrapped, in the refrigerator.