The Milano Natural Genoa Salami Sandwich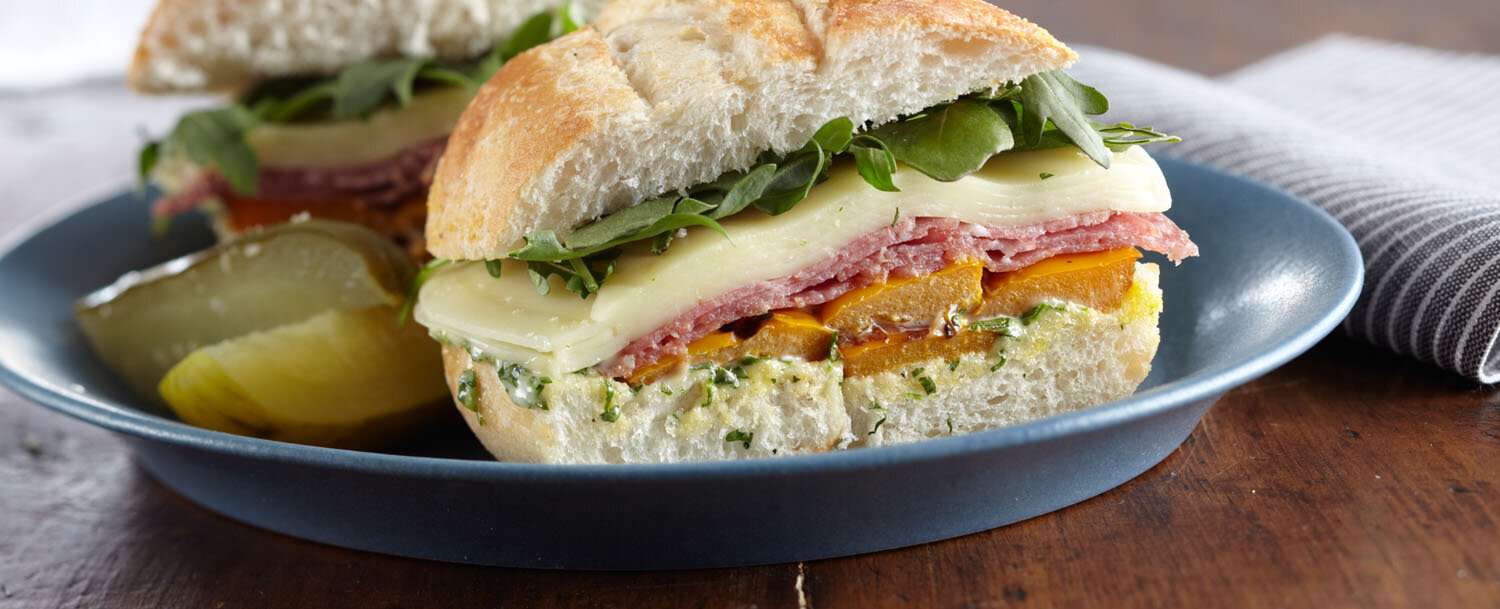 Here's the sandwich recipe featuring Genoa salami as you have never seen (or tasted) it before. Once you've tried it you'll see what we mean.
Makes 4
Total Time: Less Than 15 Mins
Ingredients
Arugula Mayo: ½ cup mayo
1/3 cup chopped arugula
1 tablespoon  minced shallot
1 tablespoon chopped parsley
1 teaspoon grated lemon zest
Italian roll
Salt and pepper to taste
Instructions
Mix all ingredients together in a bowl, 
Then place your delicious combo on a fresh Italian roll.