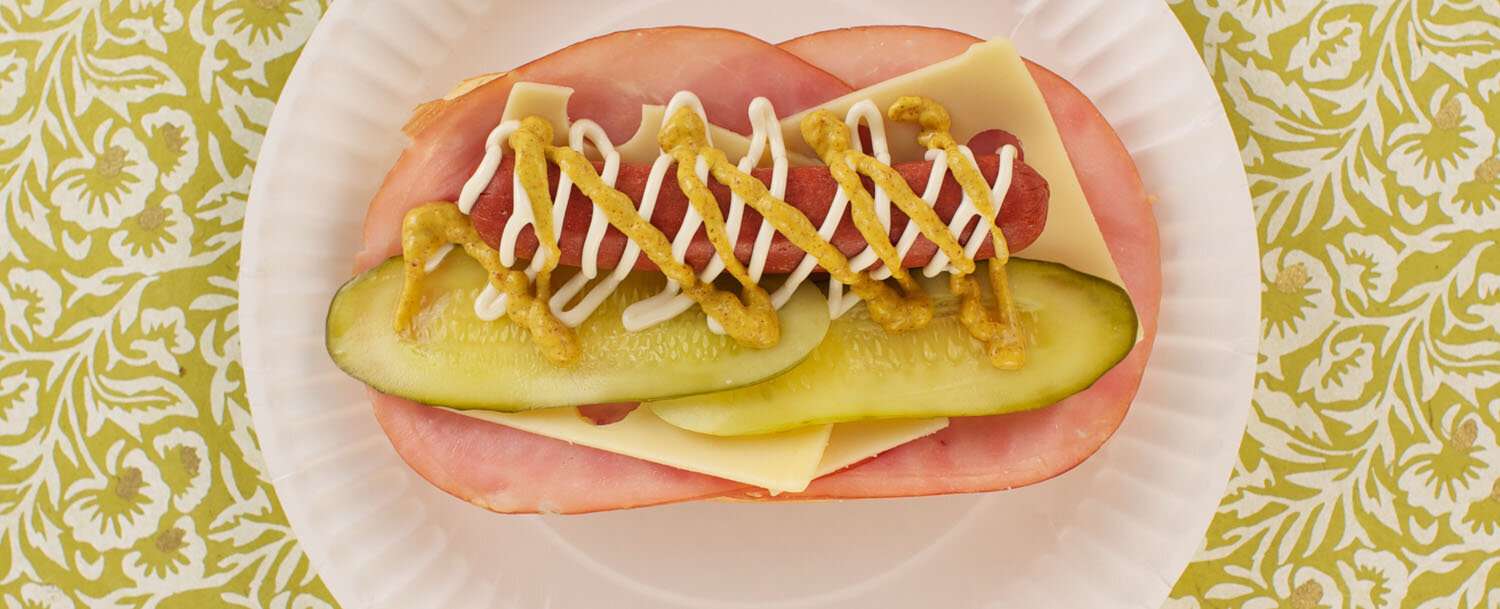 Tampa Dog: Cuban-Style with Ham, Swiss and Pickles
We've long loved the traditional Cuban sandwich combo of ham, swiss and pickles…so it's no surprise we also love it with the addition of a hot dog.
Makes 8 | Total Time: Less Than 15 Mins
Instructions
Grill hot dogs to desired doneness.
Slather one half of each toasted bun with mayonnaise and the other half with mustard.
Lay 1 slice of ham and 1 slice of cheese in each bun and top with a grilled hot dog.
Tuck a few pickle slices into each bun.
If you like, wrap each assembled hot dog in aluminum foil and press in a hot panini press until cheese is melted.