Spicy Southwestern Salad with Spicy Breaded Chicken Bites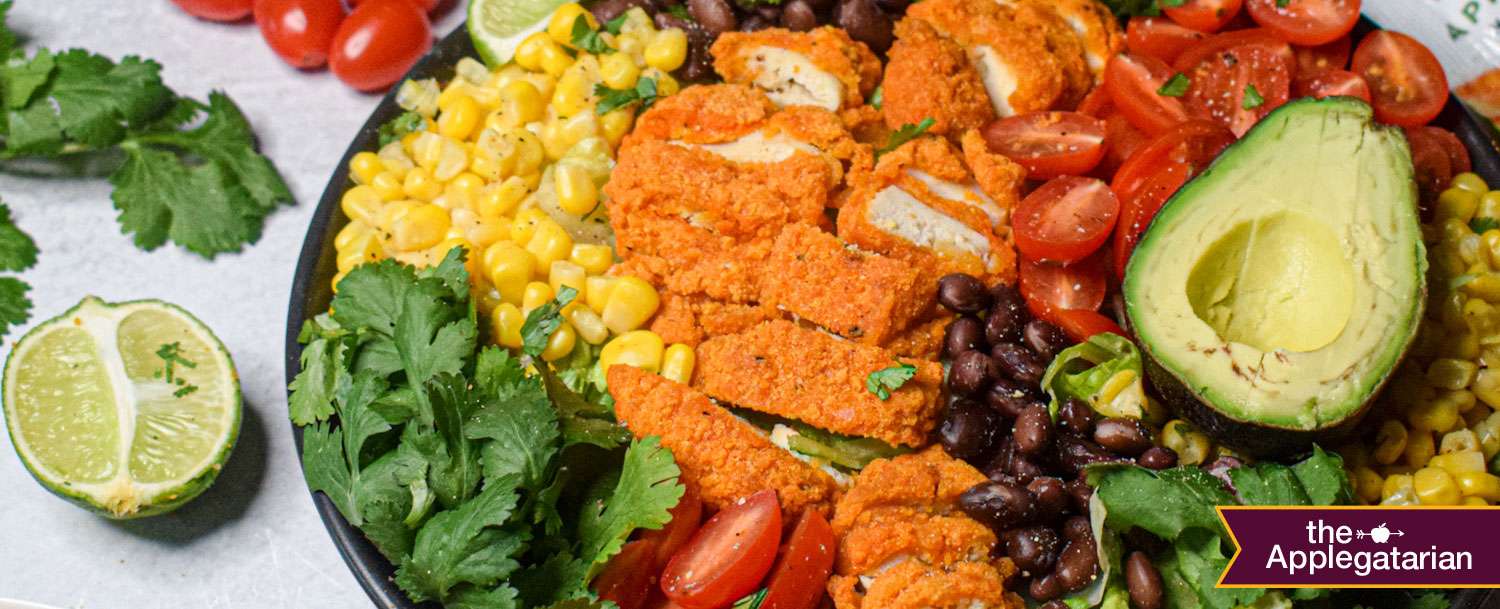 Everything is hotter in the south, and this Spicy Southwestern salad is no exception. Topped with our Spicy Breaded Chicken, give your salad the heat and crunch the south is known for.
Elizabeth Jordan-Flight is the blogger and recipe developer behind The Jam Jar Kitchen, a food blog sharing fresh, seasonal recipes for the whole family. She currently lives in Arlington, Texas, with her husband Tom and two littles Arlo and Lila. When she's not creating delicious recipes for the blog Elizabeth also serves as the Executive Director of Preserve International, a nonprofit dedicated to fighting seasonal hunger and poverty in East Africa through innovative food preservation and storage programs.
Jam Jar Kitchen @jam_jar_kitchen
As Featured in The Applegatarian.
Serves 1 | Total Time: Less Than 30 Mins
Ingredients
2 cups chopped romaine lettuce
¼ cup canned (or fresh) sweet corn kernels, rinsed and drained
¼ cup black beans, rinsed and drained
¼ cup grape tomatoes, halved
½ avocado, sliced
1 Tbsp chopped fresh cilantro
Lime wedges
FOR THE SPICY RANCH DRESSING:
3 Tbsp ranch dressing
2 Tbsp fresh cilantro
Couple slices of jalapeño
Instructions
Preheat the oven and cook APPLEGATE NATURALS® Spicy Breaded Chicken Bites according to package instructions. (Be sure not to skip the step of flipping them halfway for extra crispy bites.)
Meanwhile, prepare the salad: Place romaine lettuce in a large salad bowl. Add the sweet corn, black beans, tomatoes, avocado and chopped cilantro.
When the APPLEGATE NATURALS® Spicy Breaded Chicken Bites have finished cooking, slice and place on top of the salad.
To make the spicy ranch dressing, blend together the ranch dressing, cilantro and jalapeño slices.
Garnish with a lime wedge and enjoy!