Sausage and Pierogi Sheet Pan Supper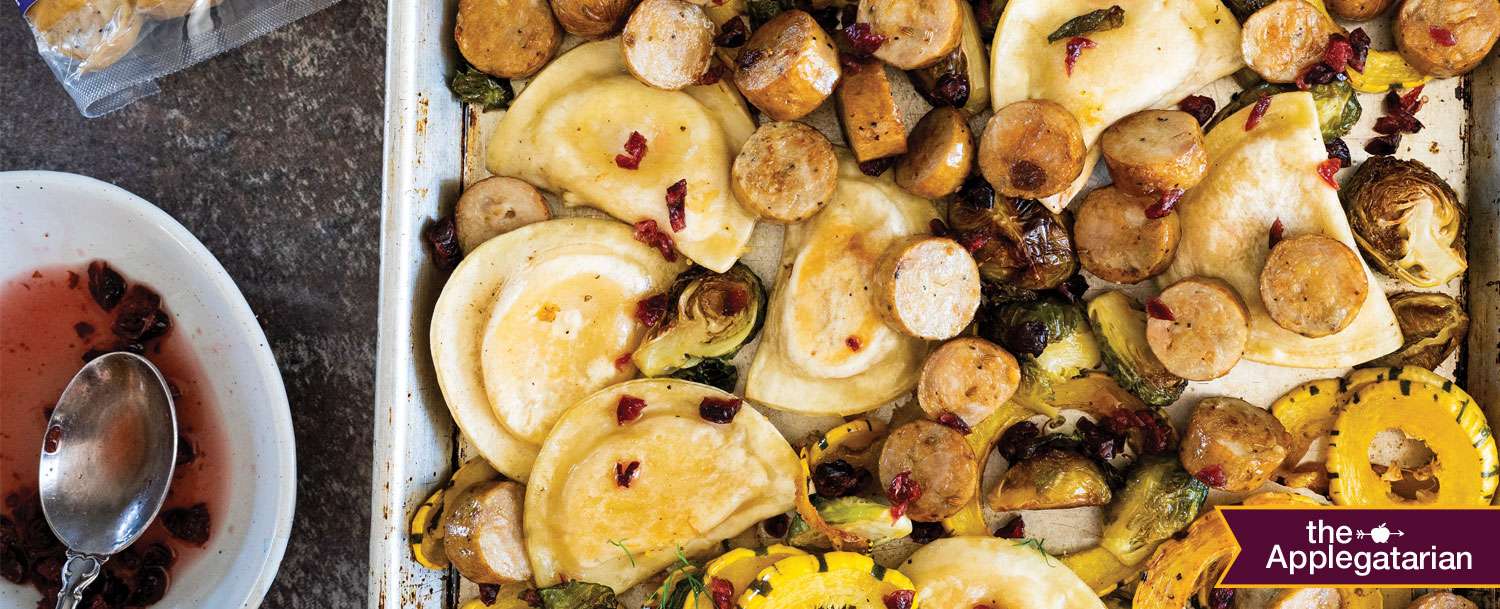 Frozen pierogis make a clever addition to a classic combo of dinner sausage and roasted veggies. Dried cranberries, plumped in a splash of vinegar, add zing to the finished dish.
Serves 4 | Total Time: Less Than 60 Mins
Instructions
Preheat the oven to 400°F.
Trim the Brussels sprouts, discarding any loose leaves, and halve them lengthwise. Place in a large bowl. Cut the squash into ¼-inch-thick rounds, removing any seeds; add to the bowl, along with the olive oil. Season with salt and pepper and toss well to combine. Add the frozen pierogis to the bowl and mix together gently, then transfer the mixture to a rimmed baking sheet. Bake for 20 minutes.
Meanwhile, coarsely chop the cranberries and place in a small bowl with the vinegar and water. Set aside to soak. Slice the sausages into rounds.
Flip the vegetables and pierogis, then scatter the sausage rounds over the baking sheet. Return to the oven and bake until vegetables are browned and tender, and pierogis and sausage are browned in spots, about 15 minutes more.
Remove from the oven. Using a small slotted spoon, scatter the cranberries over the contents of the sheet pan and garnish with dill. Serve at once.