Fresh Beet Slaw with Raisin Vinaigrette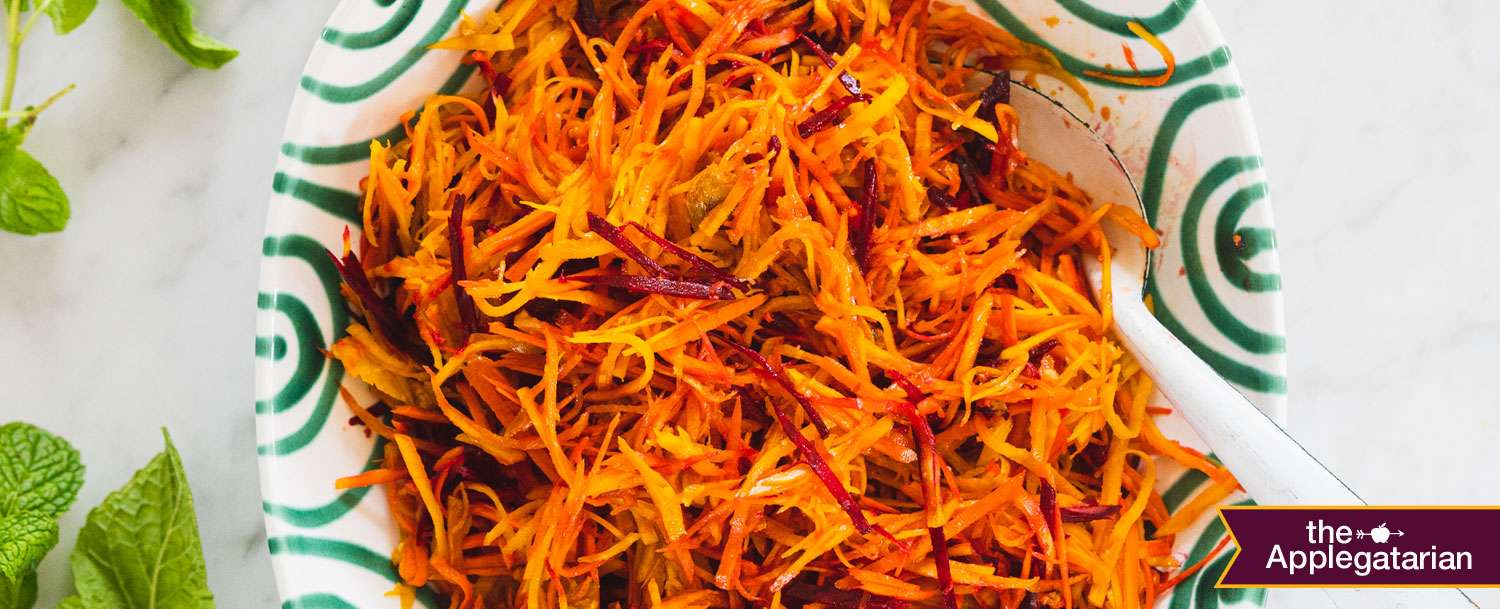 Use a mix of different colored beets to make this crunchy slaw as vibrant as possible. 
As Featured in The Applegatarian.
Serves 6-8 | Total Time: Less Than 30 Mins
Ingredients
⅓ cup golden raisins
1 small garlic clove, chopped
Pinch of crushed red pepper flakes
3 Tbsp white balsamic vinegar
2 pounds beets, peeled
2 carrots, peeled
Juice of ½ lemon
Kosher salt and freshly ground black pepper
2 Tbsp extra virgin olive oil
½ cup fresh mint leaves, chopped
Instructions
Combine the raisins, garlic, red pepper flakes and vinegar in a small bowl to soak while you prepare the vegetables.
Grate the beets and carrots with a box grater or in the food processor. Toss with the lemon juice and season to taste with salt and pepper.
Use an immersion blender to pulse the raisin mixture until the raisins are coarsely chopped. Add to the beet mixture along with the olive oil and toss gently.
Season to taste with salt and pepper. Stir in the mint just before serving.