Oven Roasted Turkey with Smashed Peas and Radishes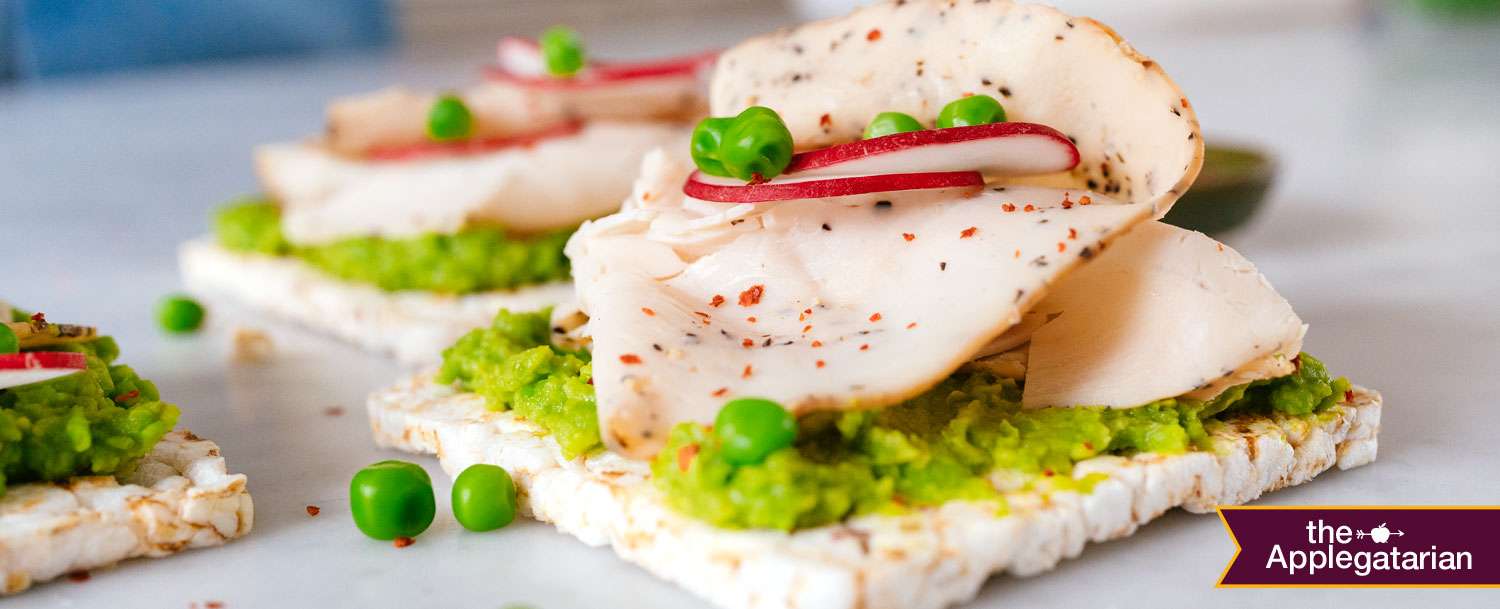 Serves 3-4 | Total Time: Less Than 30 Mins
Ingredients
1 (14- to 16-oz) bag frozen peas
Kosher salt
2 Tbsp extra virgin olive oil
1 Tbsp fresh lemon juice
¼ tsp freshly ground black pepper
12 thin puffed rice cakes
2 radishes, very thinly sliced
Instructions
To make the smashed peas, bring a small pot of salted water to a boil. Add the peas and cook until bright green, about 2 minutes. Drain well. Reserve ⅓ cup peas for garnish then transfer remainder to a food processor and pulse until a coarse mash forms.
Transfer to a bowl and stir in olive oil, lemon juice and pepper. Season to taste with salt.
Spread the smashed peas evenly over the rice cakes. Top each with 1 slice of turkey, a few slices of radish and a few whole peas. Serve at once.